Czajka heading to Singapore for AP conference
AP Computer Science and AP Computer Science Principles teacher Sandy Czajka will be traveling to Singapore this November to teach AP Computer Science Principles to other teachers from around the world.
As one of the few teachers selected from America by the College Board, Czajka considers this as an honor to go and share her AP expertise on another continent. Czajka will be running an AP Computer Science Principles workshop.
"There will be teachers from American schools there as well as local schools from various countries in East Asia," said Czajka, "I am excited to work with them and help them prepare to teach AP Computer Science Principles."
Not only does Czajka teach other teachers, but she also learns from them herself, sharing different ideas and lessons between teachers from around the world to bring back and teach to her students at RB.
"I am most looking forward to meeting new people from places very different from RB to not only help them but also learn from them," said Czajka. "I am very excited to bring back new lessons to use with RB students."
After the busy workshop days, Czajka hopes to have time to explore Singapore. Spending only six days away, including flight and workshop days, Czajka hopes she will have time to explore the island.
"I am hoping to see the Gardens by the Bay," said Czajka. "This is a 205 acre nature park in central Singapore. Some of the highlights [of the gardens include] three waterfront gardens, a flower dome, cloud forest and a Supertree Grove."
About the Writer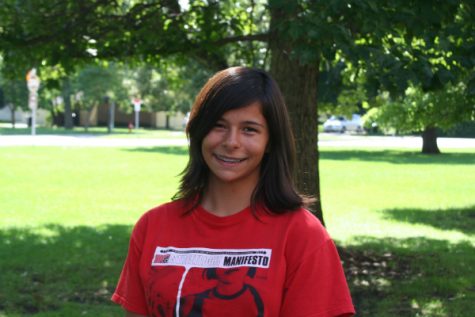 Nicolette O'Keefe, Staff Reporter
Yep, she may look normal. But deep down inside - way deep down - she's just weird. That is why she is now retiring from being a volunteer stunt double...