A step in the right direction
Hang on for a minute...we're trying to find some more stories you might like.

Colleen Stahnke has been in the act of directing the Riverside Brookfield High School's fall play. The fall play was inspired by Greek mythology, and is called 'The Iliad, The Odyssey, and All of Greek Mythology'. The play will be in the RB auditorium at 7 pm on November 10, and 7:30 pm on November 11 and 12. 
Though many people think it is about the literal Iliad and The Odyssey, that is not the case.
"Some people are familiar with the history of America, it is in the same vein as that. It is all Greek mythology, but told in a modern and very relatable comedic way," said Stahnke.
For the people of Riverside and Brookfield that are not aware about the play, the students of RB have been creating different media to solve that problem.
"We had a student that digitally design our posters, she drew it on a tablet, but we were really torn because the show is so new there was not a lot of art online that could really showcase our show using Greek mythology without actually making it look Grecian,"  said Stahnke.
Making the decision for the play was not easy for Stahnke, she put lots of time, effort and knowledge choosing a piece that the students of RB could best portray.
"I actually went to the previous director Diana Marelli with my top four (scripts) and asked her to help me and this one I think spoke to me the most. I could see it happening," said Stahnke.
The cast has over 100 parts and there are only 44 students in the fall play, which means everyone will have to participate in more than one role. Stahnke started directing in college and was a double major in psychology in theater.
"One of the reasons I came over to a public school is that I thought I could be in this (theater) world again," said Stahnke. 
People in the community have certain expectations for this play, but they should know that it is not what they think it will be. It will be full of humor and controversy. Tickets are sold in the Business Office or at the door.
"I don't think I'll ever feel as confident (as the cast) because I'm my own worst critic, but I know they'll be ready and I'll be so excited for them," Stahnke said.
A step in the right direction

,
About the Contributors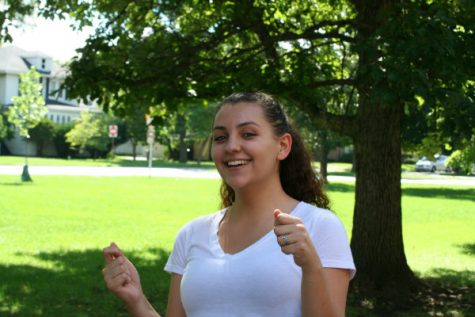 Allie Welsh, Staff Reporter

Allie Welsh: neurosurgeon at Grey Sloan Memorial Hospital. Her hobbies include making screamo music and staying underwater for longer than a minute. When she isn't busy reenacting the Stars Wars series with Mr. Helgeson, Allie is attending school at RBHS as a sophomore and spending her first year on Clarion. Though everything she does outside of school is very classified, she is finally going to admit to her addiction to Band-Aids. Also, her favorite flavor of ice cream is definitely not mint chocolate chip. You can reach Allie @[email protected].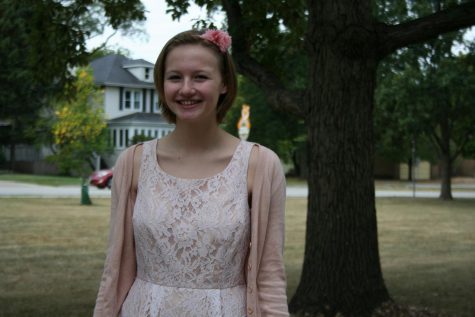 Kenna Howorth, Story Editor

Kenna Howorth is renowned as the best journalist ever. She is a master bubble wrap player and she has played in front of thousands of audiences across her home country, Great Britain. Although she is always ready to bust out a sick rhyme, be careful because Kenna is known to start fights over ice cream flavours, the Oxford comma, and fish named after anything other than tragic world history. Contacting her will not be easy, seeing as she is known to travel from country to country weekly. You will have to track down her latest location through a channel of spies… or you could just email her at [email protected].