Rettke commits to University of Wisconsin
Hang on for a minute...we're trying to find some more stories you might like.

Dana Rettke, senior at Riverside Brookfield High School, signed her commitment to The University of Wisconsin Wednesday afternoon. She received a scholarship to play Division I volleyball for the Badgers.
About the Photographer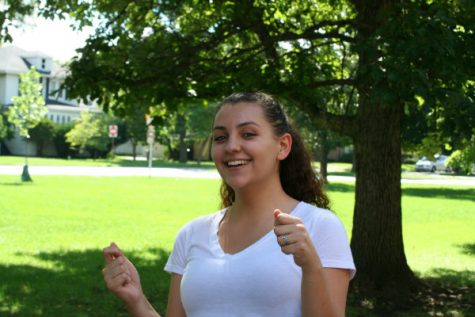 Allie Welsh, Staff Reporter

Allie Welsh: neurosurgeon at Grey Sloan Memorial Hospital. Her hobbies include making screamo music and staying underwater for longer than a minute. When she isn't busy reenacting the Stars Wars series with Mr. Helgeson, Allie is attending school at RBHS as a sophomore and spending her first year on Clarion. Though everything she does outside of school is very classified, she is finally going to admit to her addiction to Band-Aids. Also, her favorite flavor of ice cream is definitely not mint chocolate chip. You can reach Allie @[email protected].