RBHS bids farewell to Coach McCloskey
Hang on for a minute...we're trying to find some more stories you might like.

Tom McCloskey has been coaching at RB for 27 years. Of those 27, he has spent 21 of them as the head coach of the Varsity Boys' Basketball team. This will be his last year coaching at RB.
With 40 total years of coaching experience, he is most known for coaching the RB Varsity Boys' Basketball team. However, he also runs basketball camps for future and current Bulldogs.
"I have only been coached by coach McCloskey this year, but I have been going to his basketball camps since fourth grade," said junior Jason Bageanis, a forward on the Varsity Basketball team.
McCloskey's teams have won 17 conference championships, including two when he coached at Montini Catholic High School. Two years ago, his RB program made it to the sectional championship for the first time in school history.
"[My favorite memory of Coach McCloskey was] my freshman year when he got to cut down the net at Morton and won sectionals for the first time in RB history," said junior Ryan Cicenas, a guard on the boys' Varsity squad.  
The players are not the only ones who know McCloskey well. Daniel Herbeck, a science teacher here at RB, has been coaching basketball with McCloskey for 16 years. The head coach has taught him a lot about coaching.
"He taught me that in order to get the best out of the kids, you need to create a competitive atmosphere. Everything we do at practice should simulate what we do in the game. We try to recreate that game-like atmosphere in practices," said Herbeck.
Not only has McCloskey taught Herbeck a lot, but he also trains his players in various ways as well.
"He has taught me to never get down when you are not having a great game or practice. Keep pushing and the game will reward you," said Cicenas.
So far, this mentality has helped the team work its way through a rough season, which will unfortunately end with the team being dethroned as conference champions for the first time in fifteen years.
Either way, McCloskey always manages to keep the team's spirits up, through thick and thin.
"One thing I looked forward to everyday going to practice was Coach McCloskey's positive attitude. I was happy to go to practice everyday and I always knew he would have something nice to say and keep us all excited for the next game or practice," said Bageanis.
Besides basketball, McCloskey is always interested in the players' lives and getting to know them on a more personal level.
"My favorite memory of Coach McCloskey is his post-practice talks. He asks us about life and what we are having for dinner and I really like that," said Bageanis.
In addition to being a coach, McCloskey has worked at RB as a paraprofessional, acting as a teacher's aide and supporting some of the school's special education students.
"I have worked with Mr. McCloskey for five years. In the past two years I have worked with him more closely, as he was a paraprofessional in addition to the head basketball coach," said principal Kristin Smetana.
Regardless of time spent with him, McCloskey has always been a positive presence among his coworkers at the school.
"As a person, he is very understanding and compassionate and is always asking how my family is," said David Mannon, Assistant Principal for Student Affairs.
Although McCloskey plans to retire right after the last game of the season, he will continue working as a paraprofessional. No matter what he does, he will always be remembered as one of the greatest coaches in RB history.
"It is hard to imagine RB basketball without Coach McCloskey. However, I am very happy for him to start a new phase of his life. Coach has dedicated countless hours to building the basketball program and helping students develop as athletes and young men," said Smetana.
About the Writers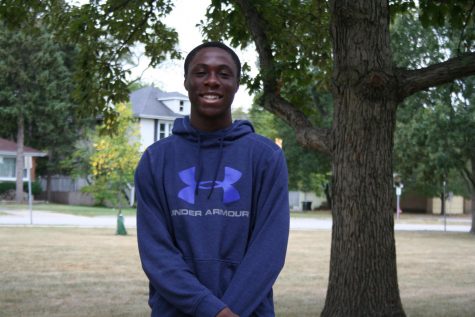 Rahim Kouferidji, Sports Editor

Rahim "The Dream" Kouferidji is entering his second year in Clarion. He is now a Sports Editor, so everyone must now bow down to him. You can reach your leader at [email protected].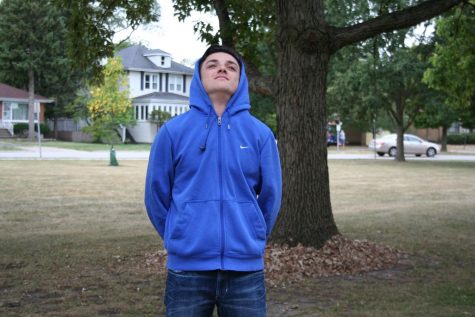 Dylan Drews, Staff Reporter

Drafted by the Chicago Bears in the second round of the NFL draft, I looked to make an immediate impact. I'm the fastest player that this team will ever see. I played for the Bears for eight years. I am still the only player ever to return the opening kickoff of the Super Bowl for a touchdown. Unfortunately, after eight great years of my life, some ex- CFL coach named Marc Trestman came in to take over for coach Lovie Smith and got rid of me. I looked around for a while and got an offer from the Atlanta Falcons. While playing for the Falcons, I broke the record for most return touchdowns of all time. Unfortunately, half way through the next season I was cut by the Falcons. I was then picked up by the Seattle Seahawks. I had some really good returns but we ended up losing in the playoffs. After that season, the Seahawks released me and I am now a free agent.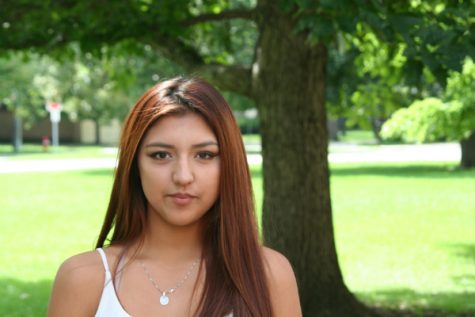 Jaylyn Bravo, Staff Reporter

Jaylyn is usually eating, sleeping, or playing softball. She's played not just all around the world, but better yet, she's played on every planet. Her favorite subject is probably lunch because she gets to eat. When she is not eating or sleeping she is probably procrastinating and not doing her homework. Other than the basics she enjoys trying new things, considering this is her first year in Clarion as a sophomore, and she cannot wait. Any further questions you may email her at [email protected].