Inside the RB Cafeteria
Hang on for a minute...we're trying to find some more stories you might like.

The RB cafeteria is constantly changing. New ideas are being incorporated every year. To decide what food has to be served or what can be served is a process in itself. The difference between RB's cafeteria now and 20 years ago is certainly evident.
"Most of the time I've gotten the hamburgers. The meat was made out of soy and there was no pop, but there were non-carbonated fruit drinks. I mostly got fruit punch," said James Miller, who graduated from RB in 1985.
"The lunches were just basic hot dogs, hamburgers, and pizza. I used to always buy the carnation breakfast from there. They don't make them anymore. I used to love them," said Michelle Nortier, who graduated from RB in 1984.
Cafeterias have become progressively healthier over the years. The Healthy, Hunger-Free Kids Act of 2010 was passed and continual funding for the Child Nutrition Act has led the way to making school lunches more nutritious and affordable.
Riverside Brookfield's hot lunches are served by Quest Food Management Services Incorperated in a daily styled service. There are sections of the cafeteria that vary in what it is serving based on the day of the week.
"Quest menus offer made to order concepts similar to popular food chains like Chipotle and Subway. Students have the ability to visit any of our eleven concept food stations where a tailored meal is made to their preference," said Alex Brown, the Marketing and Communications Manager for Quest.
Sections in RB's cafeteria include: the daily special section, a multicultural styled section, and a deli, which features a soup of the day and sandwiches. It presents more options than the variety RB students faced in the past.
"All I remember is the pizza. I got that almost everyday and it was really cheap," said Jim Nortier, who graduated from RB in 1979.
Though this cafeteria style mimics fast food chains, one of Quest's priorities is to keep a healthy and well prepared menu.
"Every meal prepared revolves around our Food Philosophy, which includes guidelines for our chefs to follow," said Brown. "Some of these guidelines include: sourcing from local farmers and small producers, never using MSG, and serving produce that is fresh, fresh frozen or packed in 100% juice or water.
There is a price when it comes to eating healthy versus the cheap slice of pizza. For example a cup of grapes is priced at $2.00 and a bag of Doritos is $1.25. $2.00 for a cup of grapes may seem excessive, but food is not priced for merely face value.
"Pricing recommendations come from pricing comparisons we do of surrounding restaurants like Chipotle, Starbucks, Panera, etc. on regular basis," said Brown. "And on what it costs us to meet financial responsibilities, we have to ensure our employees are fairly paid, have benefits offerings, etc. All pricing recommendations must be approved by RB administration before they are set."
The issue for students who buy a healthy lunch is not just forking over a few extra dollars, but there is also a fairly limited selection when it comes to healthy choices. So what can Quest do? It seems like one solution is to present new food options to students through food committees.
"As an ongoing effort, we conduct food committees throughout the year to gauge student and staff satisfaction. This time is also used to sample and taste new menu items and concepts," said Brown.
The foods presented at RB's March 16 food committee included a cup consisting of granola, banana slices, yogurt and honey, and a low calorie bacon-wrapped croissant. RB has already moved to change the lunchroom staple food of french fries. The original fries were frozen and heated; the new fries are now made in the cafeteria with potatoes being cut and seasoned in the kitchen.
"I like the new fires we have at lunch because they're saltier, tastier, and have more flavor," said sophomore Kyle Ciombor.
When it comes to eating healthy, an option students consider is taking a lunch from home, as it gives them the ability to pack healthier foods.
"I take a lunch from home because it's healthier," said sophomore Jazmin Maldonado. "Bringing a salad with a water and a couple of snacks is healthier than most foods here at RBHS."
There is an option for students to get snacks that is often overlooked: the vending machines provide cheap and quick access to all types of chips and snacks. At the moment, however, students can only access the vending machines by the pool. The vending machines are also closed during school hours with no access during lunch. One solution to this would be moving the vending machines into the lunchroom, making them convenient for students to access during lunch.
Not only has there been change in the way food is being served in the lunchroom, but also lunchroom discipline.
"There were a lot of food fights back in the day. Many people had to go home and change because it was so messy," said Michelle Nortier.
While the occasional conflict arises in the lunchroom, full on food fights seem to be a tale of the past.
"The food fights would start by teasing each other but if we were teasing someone from a different table it would start with a single fry being thrown. Then ketchup and pudding were added and it got out of hand from there. It was table against table," said James Miller.
At the recent Food Committee, the idea of an all day styled breakfast being served in the cafeteria with foods such as french toast and pancakes was discussed. Though issues may arise in the cafeteria, solutions seem to follow them quickly.
About the Writers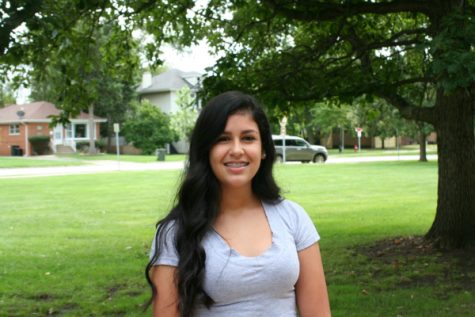 Lexi Soto, Staff Reporter

Lexi Soto loves to skydive, fight off ninjas, and she enjoys taxidermy. In her spare time she volunteers at Seattle Grace Hospital, with her friends McDreamy and McSteamy. Her part-time volunteer work revolves around doing charts, working in the pit, and assisting Dr. Preston Burke in surgeries. LOL, jk! In reality, Lexi is a student and cheerleader at RBHS and is excited to be on the Clarion staff. She loves to eat chicken nuggets, string cheese, and drink juice pouches. Her goals this year are to help others and make an impression on RBHS that will last a lifetime. Lexi can be reached at [email protected].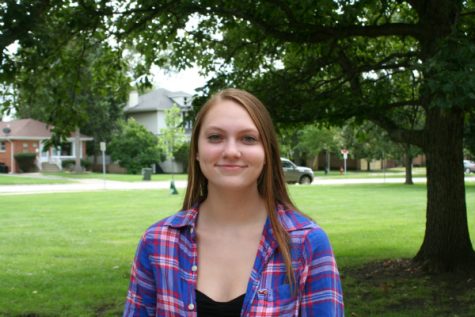 Carlee Battistoni, Staff Reporter

By day, Carlee Battistoni is an RBHS Sophomore. By night, she drives home in her matte black Range Rover to North Carolina and Tree Hill in order to be with her husband, Nathan Scott. Most of her free time she is either watching Nathan play basketball for the Tree Hill Ravens, binge-watching Harry Potter, or at cheer practice. In reality, Carlee's day consists of going to school, eating, going to cheer, doing homework and sleeping. From 8:00 am to 3:05 pm, Carlee is just an average student trying to get by. Carlee is a staff reporter and you can reach her at [email protected].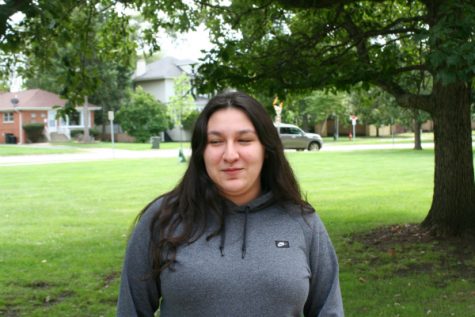 Alexis Gurschke, Staff Reporter

The last four years have been extremely busy for Alexis. From being an Olympic gold medalist to designing the iPhone 7, she barely had any time to do what she really loved. Alexis trained long and hard for the 2016 Rio Olympics, which really paid off when she won 4 gold medals and had a floor routine named after her. Besides that, she put many hours into making the iPhone 7 better than ever. She decided not to put a headphone jack just to make buyers mad, but the camera makes pictures clearer, and there are two new finishes. Alexis finally decided to drop her gymnastic and design career to be a member of Clarion. She is a sophomore at RB, and this is her first year in Clarion. Feel free to contact her at [email protected].