NBA Talk Podcast Episode 1: All NBA Teams and Regular Season Awards Debate and NBA Finals Predictions
Hang on for a minute...we're trying to find some more stories you might like.

Kyle Platt and Manny Ardon discuss the NBA and the potential All NBA Teams, the regular season awards (including the MVP!) and their picks for the NBA Finals! Leave a comment or suggestion below.
About the Writer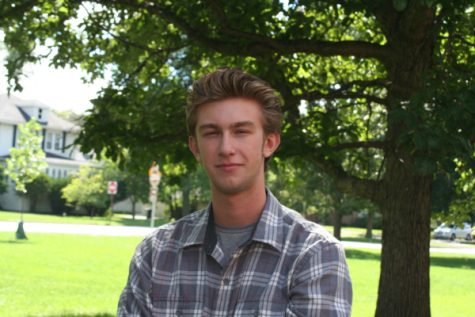 Anthony Landahl, Story Editor

The RZA once said, "Knowledge is knowing. Wisdom is doing," and this year Anthony is in his first year of Clarion. Anthony was a corn-hole enthusiast, Seattle fish merchant, and an esteemed mother of three. But as a saucy man, he decided to start writing so he could get rich and buy his mom a home so she could finally have a big kitchen and won't have to live in a van down by the river. And yes, he is voting for Kanye West in 2020.
Anthony is a senior at Riverside Brookfield High School.
Anthony's email is [email protected].