Haven't joined Girls Who Code? Come and help out!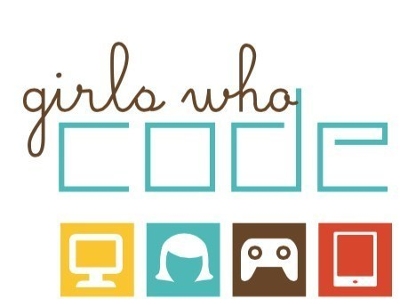 Girls Who Code is an interactive environment where people set their coding skills to technology and computer science. The gender gap between technology is a massive issue and people are trying to alleviate this problem.
According to the Girls Who Code nonprofit organization, "In 1995, 37% of computer scientists were women. Today, it's only 24%. If we do nothing, in ten years the number of women in computing will decrease to just 22%."
Many numerous people try incorporating clubs or events to support this organization. One of them is Sandy Czajka, who founded Girls Who Code in 2014 at RBHS. The club is welcomed to all grade levels, located in the computer room in 252 on Tuesday mornings at 7:15 am.
"I'm really excited how the club has been going," Said Czajka.
Czajka expresses tons of tenacity and enthusiasm as for how the club has been going. She enjoys working with her students every Tuesday morning to prepare them for pursuing a passion for technology.
"I want more girls to get involved and to be leaders in technology," Czajka said.
Fewer women are working in technological positions, and the gender gap in technology is hindering some girls' careers. As a former AP stats teacher and current computer science teacher, Czajka is helping girls who want to pursue in technology into careers while encouraging the tech industry to reduce the gender gap as well.
"As of right now, there are 20 members in the club and it's slowly growing," Czajka said.
Even though there are less than 20 people in the club as of right now, Czajka is encouraging more people to join and to support the Girls Who Code organization.
"It brings a new meaning in technology," said freshman Maggie Sroka.
Like Sroka states, she greatly enjoys Girls Who Code and likes how it's improving a 'new meaning in technology,' especially for the women who are contributing to technology.
"It feels good that we are aware of technology," said Sroka.
It's important that many people are aware and not oblivious to women not receiving a fair trade in tech. Most women are glad to know what is going on to support the lives of many women to pursue careers in computer science and technology.
"One accomplishment is that we are trying to get a 3D printer," Sroka said.