The PROMier place for all your Prom info
Hang on for a minute...we're trying to find some more stories you might like.

Prom is just around the corner! With such an exciting event happening it's good to know all the details. Well, you're in luck, because I did all the research for you.
Prom will be held on April 20 at the Germania Place in Chicago. It will be from 5 pm to 10:15 pm. Make sure to arrive to RB at/before 5 pm and go directly to the cafeteria. Buses will be provided for transportation to and from RB.
Individual tickets will be sold for 90 dollars and couple tickets will be sold for 180 dollars. The last day to purchase prom tickets will be April 13th, so make sure to plan ahead!
"The tickets are 90 dollars and they include transportation there and the dinner at Germania Place," said prom sponsor Carey.  
Guests are allowed to come, and guest passes can be found in your school email as a PDF or in the front office. All guest passes are due by April 12th.
The theme for this year is "A Tale as Old as Time." The prom court will be nominated on the week of April 9th, and the Prom King and Queen will be nominated on the arrival of the students at the Germania Place, before all the dancing and fun begins.
In previous years, students have complained about the floor space, but this year it should be bigger and better.
"When we went to see Germania Place, we really liked that it had two rooms, one of the rooms could be used as a dance area and it was a really large room… that's something we've had from past students, they've complained about not having enough dance floor space, so we thought this place was a good opportunity to provide a good dance place for our students," said Carey.
There will be hors d'oeuvres, a dinner buffet with a vegetarian option, dessert, and unlimited refreshments.
"We have not finalized our selection quite yet, but it will a buffet style. So we will have a chicken option, a vegetarian pasta option, and then just some side vegetables," said Carey.
All students and guests will be expected to abide by the student handbook codes. If anyone is found under the influence of any controlled substance there will be a police officer and a school safety liaison present to handle the situation.
Let's have fun and have a magical night RB!
About the Writer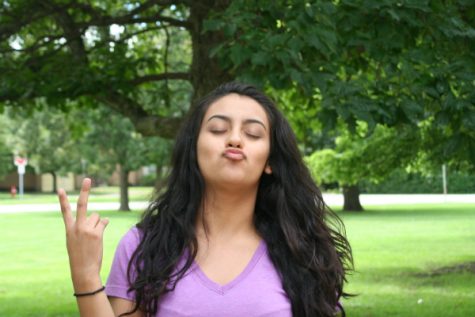 Kassie Ramirez, Staff Reporter

Kassie is sometimes a fun and helpful person… okay, just kidding, she is very rarely those things. She spends most of her day screaming at children about who-knows-what? and always has an odd face on. Kassie loves makeup and everyone involved with it… but you never see her with full makeup on at school. She claims, "It takes too long and takes away sleepy time." Kassie constantly travels to New Zealand to stalk – I mean watch and help – Parris and the royal family. If you do not know who Royal Family is, Kassie does not like you. Kassie also travels the world to eat sushi. She really loves sushi. She is very determined to find the best sushi place in the world. Kassie is a sophomore at RB. This is her first year in Clarion and she's very excited to be on the staff as a staff reporter. You can contact Kassie at [email protected] with any questions or concerns.