Summer 2018: Evan's Guide to Must See Tours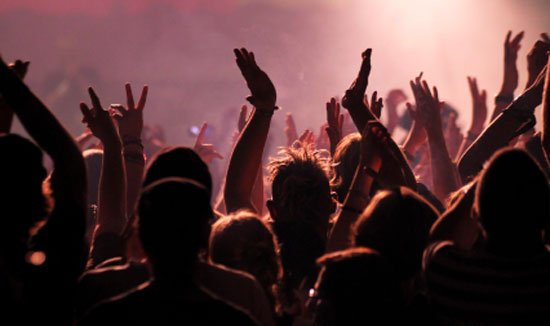 Thinking of seeing a band over the summer? Here are some bands that are touring during summer 2018.
Smashing Pumpkins: "Shiny and Oh So Bright Tour" July 12th -September 7th
If you don't know The Smashing Pumpkins, they are a band, most prolific in the early to mid 90's, that started in 1988 in Chicago, Illinois featuring Billy Corgan on vocals and guitar, James Iha on guitar, D'arcy Wretzky on bass, and Jimmy Chamberlin on drums. This is the first time the band will tour with (almost) all of the original members since 2000. This tour will have a total of 34 concerts spanning a two month trek across North America, be on the lookout for this one.
Pearl Jam: "The Home Shows/The Away Shows" August 8th-September 4th
Pearl Jam are an American rock band that formed in Seattle, Washington in 1990. The band consists of vocalist Eddie Vedder, lead guitarist Mike McCready, rhythm guitarist Stone Gossard, Jeff Ament on bass, and drummer Matt Cameron (previously from Soundgarden). The band was an integral part of the 90's Grunge movement, along with Nirvana, Alice in Chains, and Soundgarden, along with many others. This summer they will start in Seattle at Safeco Field and end at Boston's Fenway Park. A definite must for lovers of grunge and rock. 
Metallica: "WorldWired Tour" September 2nd, 2018-March 13th, 2019 
Everybody knows of Metallica, it's a household name in this point in time. Metallica are one of the "big 4" of thrash metal, along with Megadeth, Anthrax, and Slayer. They formed in Los Angeles, California, but are based San Francisco for most of their 30 plus career. The original incarnation of the band consisted of guitarist Dave Mustaine (later from Megadeth), guitarist James Hetfield, bassist Ron McGovney, and Drummer Lars Ulrich, they later fired Mustaine for excessive Drinking and McGovney quit due to growing tensions with band members, specifically Mustaine and Ulrich. Then the classic lineup was brought to the world, consisting of Hetfield, Hammett, Burton, and Ulrich. Metallica will be starting off their second part of their tour in support of their most recent album, "Hardwired…to Self-Destruct" that was released back in 2016. The thrash metal legends will start at Kohl Center in Madison, Wisconsin, and end in 2019 at the Van Andel in Grand Rapids, Michigan.
Ozzy Osbourne: "No More Tours 2" April 27th-October 13th
This is it…Ozzy's last tour, forever, hard to believe but the "Prince of Darkness" is almost 70 years of age but is still doing fantastic. Ozzy osbourne road to stardom started with Black Sabbath which released a string of masterpiece albums starting in 1970, and ending in 1973e. Ozzy was fired from Sabbath in 1979 because of drinking and drugs, and in 1980, released his first solo album "Blizzard of Ozz", which has the classic track "Crazy Train". In 1999, the original Black Sabbath lineup reunited after many years with Ozzy, Iommi, Butler, and Ward, and produced a double live album entitled "Reunion" in which they played all their classic songs from the Ozzy era of the band, including "Paranoid", "Iron Man", "Sweet Leaf", "N.I.B", "Children of the Grave", and many others. Ozzy's last ever tour will include the lineup of guitarist Zakk Wylde, who played with ozzy from 1988-2007, drummer Tommy Clufetos, who played with Black Sabbath on their "The End" tour, keyboardist Adam Wakeman, son of prog keyboard legend Rick Wakeman (who played keyboards on Black Sabbath "Sabbath Bloody Sabbath" album in 1973), and longtime bassist Rob "Blasko" Nicholson. The tour will start at the Rockville festival in Jacksonville, Florida, and will wrap up in Las Vegas at the MGM Grand Garden Arena.
Foo Fighters North American tour: April 18th-October 18th
Foo Fighters is another band that everybody has heard of or listened to before. Formed by Dave Grohl (previously of Nirvana fame) in 1994. It was originally a one-man project following the death of Kurt Cobain. The debut album was just Grohl playing every instrument, but later recruiting other musicians to the band. The current lineup is Grohl on guitar, Nate Mendel on bass, Pat Smear on guitar, Taylor Hawkins on drums, Chris Shiflett on guitar, and Rami Jaffee on keyboard. The tour will start at the Austin360 Amphitheater in Austin, and conclude at the Xcel Energy Center in St. Paul.
The Mighty Mighty Bosstones: June 22nd-August 23rd
Fans of ska will easily recognize the Bosstones as one of most influential of the genre, hailing from Boston, Massachusetts, formed in 1983, their background lay in the hardcore scene of the 80's with also a strong influence of the British 2 Tone ska of the 70's. In 1987, the Bosstones made their debut record which was featured on the "Mash It Up" ska compilation. In the 90's however, they made it big in 1997 with their album "Let's Face It" which featured such tracks like "The Impression That I Get", "The Rascal King", and among others. In December 2003, they announced a hiatus, so the members can work on other side projects. They reunited in 2007 and have been going strong ever since, this summer tour will start in Portland and ends in Cleveland.
Elton John: "Farewell Yellow Brick Road" tour September 8th 2018-March 16, 2019
One of the most recognizable singers of the 1970's including hits as "Your Song", "Tiny Dancer", "Crocodile Rock",  "Candle in the Wind", "Rocket Man", "I'm Still Standing", and "Can You Feel the Love Tonight", He has won multiple awards as winning the best music and original song for the Lion King "Can You Feel the Love Tonight", as well as "The Circle of Life". Elton will start in Pennsylvania at PPL Center and will end for the North American tour in 2019 at the BB&T Center in Florida. Elton John will continue his farewell tour for the rest of the world and will go through 2019, 2020, and ending in 2021 before retiring from the road for good.