The top 5 recommended laptops for college-bound students
When it comes to laptops, one of the most important decisions for college-bound students is which one to buy. I am here to help give you an idea of what kind of laptop is right for you based on what you plan on doing with it.
So without further ado, these are my top 5 picks for college-ready laptops. Note: every laptop excluding the MacBook has Windows 10.
1. Apple MacBook Pro
Apple's MacBook Pro is my number one pick.  If you're a fan of Apple products then this one's for you. The MacBook Pro comes in two different sizes: a 13-inch and a 15-inch. It comes in two colors: space grey and silver. There's a touch bar for easy access to apps, and a backlit keyboard, with force touch trackpad for precise cursor control.
Both models are exceptional in using programs such as Logic Pro X, Final Cut Pro, and Adobe Photoshop. Macbooks are amazing computers and have a great performance in many things, I would suggest this laptop over every other on the list if you are prioritizing photo or video editing.
2. Razer Blade 15 (Advanced Model)
Both models are outstanding in using programs such as Logic Pro X, Final Cut Pro, and Adobe Photoshop. Macbooks are amazing computers and have a great performance in many things, I would suggest this laptop if you are prioritizing photo. The Razer Blade has a vapor chamber to utilize productivity and increase battery life all while minimizing heat. It comes with a precise glass touchpad. Overall the Razer Blade is one of the most all-around laptops on the list. Check out affordable range of laptops and desktops at https://www.gigarefurb.co.uk.
3. Dell XPS 15
The Dell XPS 15 is the most flexible computer on the list, and I don't mean that literally. The Dell XPS comes in four models ranging from $1000-$1,600. Each model has a 15.6-inch display with anti-glare. It has three USB ports, an HDMI port, headset jack, and thunderbolt type 3 port.
The Dell XPS in itself isn't a bad option, however, there are way too many models and not enough differences which is why this laptop is on the number three spot.
4. Asus VivoBook s15
The Vivobook comes with a 15.6-inch display, with anti-glare, an illuminated keyboard, a headphone/microphone jack, and a fingerprint sensor for easy access into your laptop. The laptop is designed to stay cool with Asus ice-cool technology. It has the charging capability to charge 60% in 45 minutes and last 3x longer battery life than other laptops. I recommend this laptop if you are always traveling or are on-the-go constantly without outlets frequently throughout your day.
5. Huawei MateBook X Pro
Huawei's Matebook comes with an excellent 3k display able to display 4k videos, it has a 10-point touch screen, it has a gaming chip built in, a 12-hour battery life, Dolby Atmos speakers, quad microphone, and it even has a hidden camera that rests in the top center of the keyboard. While the Huawei isn't a horrible computer, it's severely outdone by its competitors as it is really only a great laptop for movie watching with its quad Dolby Atmos speakers which are capable of semi-surround sound quality.
Overall all of these laptops are great to use, if you're more into gaming on your free time, then the Razerblade 15 or Asus VivoBook are your best options. If you enjoy video editing or movie watching then the Huawei or MacBook Pro X are for you. And if you want something for everything then the Dell XPS is the laptop you want.
About the Writer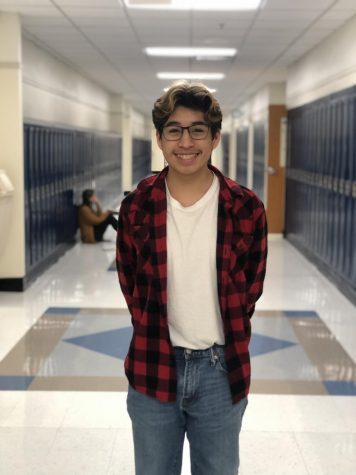 Peter Vasquez, Staff reporter
I'm a little sewer goblin, with a crippling addiction to Arizona teas.

"I'm the kind of person you want to kill."
― Jodi Picoult

If you...