Students settle into blended learning at RB
As the school year progresses into the second quarter, students involved in blended learning classes are finally starting to get used to the new curriculum. The curriculum is something very different from what Riverside Brookfield students are used to, and students and staff are still working through it.
"Based on how you're performing in your blended learning class you're offered a flex day, where you don't have to sit in class and instead you can go to the library, or the atrium. You can make your own schedule on those days and work on what you need for that class, or for other classes." Sophomore Rowan Mckinney said.
Mckinney is in Mrs. Harsy's and Mr. Ori's English 10 class, which is one of eight blended learning classes offered here at RB.
"We get to know what it is like to do stuff on our own and have our own responsibilities for our work. I can go at my own pace, and not completely depend on the teacher." Mckinney said.
Each teacher has their individual set of rules to determine their flex days and how their students can earn them. However, the general basis of them is that you can't have a certain amount of tardies, and at least a certain grade point determined by the teacher.
Sophomore, Tristan Gizewski, also is in a blended learning class, Honors English 10 with Ms. Wilmot.
"It affects students academically because you can research what you need to know, and instead of sitting through class through topics you are already familiar with, you can use that period of time to focus on what you do need to work on individually," Gizewski said.
If you don't need to work on any work for that particular class, you can use that period as a study hall, and work on any other work for other classes.
"Blended learning helps students work with time management, and you take a lot of responsibility for your own learning, which is very helpful for the future and gets you ready for careers and even college," Gizewski said.
As of right now, only a limited amount of classes offer blended learning, and students can only get one by chance if that specific teacher is in charge of that class. However, it is only its first year at RB.
"I really enjoy blended learning as a curriculum, and I think more classes should offer this at RB in the future," Mckinney said.
Leave a Comment
About the Contributor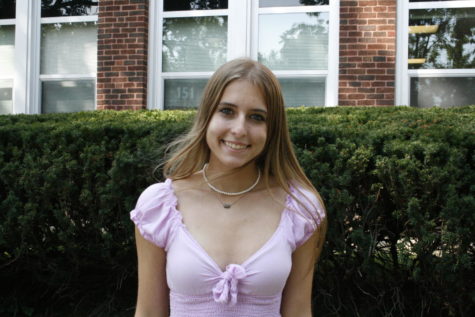 Ava Kopecky, Managing Editor