Coffee with Dr. Freytas
Riverside Brookfield High School Principal Dr. Hector Freytas is testing out a new idea this year where at least once a month, he will meet with parents for Coffee with the Principal. Parents will be able to ask him any question whether it be about the safety of students or an upcoming sporting event. This is just one of the many ways that Dr. Freytas is trying to make what goes on in the school more transparent for parents and students.
"One of my goals is to improve communication with everyone here, with students, with teachers, with parents, among each other, and having coffee or a meeting once a month serves my goal of improving communication," Freytas said.
Freytas has made it clear that one of his major goals this year is to improve communication between the staff and students, and the staff and parents. Coffee with the principal is one of the ways Freytas has put this plan into action.
"The only way I can improve communication is by communicating more often," Freytas said.
Other staff members, including teachers, are also welcome to participate in Coffee with the Principal. This could help parents get more exact answers for their questions or if a parent has a question involving a specific field trip or event, they could be answered more thoroughly. Parents would also be able to ask coaches that are participating questions about practices, equipment and any other inquiries they might have.
"I'm open to having guest administrators and guest teachers," Freytas said.
Coffee with the Principal gives parents the ability to contact their children's teachers and coaches and talk to administrators in an easier way for them than using a phone.
"I like having that connection with the principal and getting information in person," said America Calleros, an RB parent.
Calleros is just one of the many parents that came to Coffee with the Principal to express their concerns and get informed about what is going on in their child's school and how they can be involved.
Although there have only been two Coffee's with the principal to date, Freytas plans on having more in the upcoming semester and possibly switching the times around every once in a while or adding more time so they can discuss more topics.
"There are many topics to discuss and sometimes an hour a month might not be enough time to get through everything," Freytas said.
At the first meeting last month, Coffee with the Principal had about 21 attendees and about 19 at the most recent one.
View Comments (1)
About the Contributor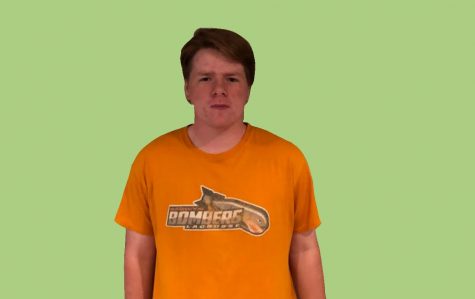 Ciaran Mathews, Editor
Ciaran (Chief Keef) Mathews([email protected])

7'2 starting center at Appalachian state University.