NBA reacts to the passing of Kobe Bryant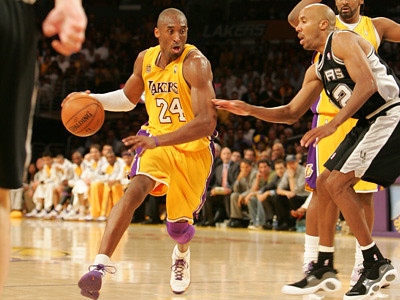 Kobe Bryant, one of the most legendary and influential basketball players of all time, along with his 13-year-old daughter Gianna and seven others, tragically passed away in a helicopter accident on the morning of January 26.
Kobe Bean Bryant was born on August 23, 1978 in Philadelphia, Pennsylvania. His father, Joe Bryant, was playing for the Philadelphia 76ers at the time and the sport became an important part of Bryant's life. He started playing basketball at an early age and learned to develop one of the most diligent and memorable work ethics of all time. 
Kobe Bryant graduated high school as an NBA prospect and was highly developed. He was able to completely skip college and go straight to the league. Bryant was drafted 13th overall by the Charlotte Hornets but was immediately traded to the Los Angeles Lakers. Once he got into the league, he made an immediate impact his rookie season, making the All-Rookie Team. He later accrued a great number of awards as his career went on, including 18 All-Star appearances, five championships, two gold medals, and an MVP award.  
Bryant was known for his insane work ethic, doing things like showing up hours before anyone else and proceeding to leave last. During the 2002-2003 season, Jay Williams, point guard from the Chicago Bulls, showed up four hours early at the Staples Center to prepare for his game against the reigning champs, the Los Angeles Lakers. To his surprise, Bryant was already in the gym getting shots up. In a recent interview with Impact Theory, Williams expressed how crazy Bryant's work ethic was and said how it showed a bit of the limits that he would go to just to outwork others. People worldwide would call this the "Mamba Mentality" as Kobe's nickname was "Black Mamba."
Bryant will go down as one of the best players to ever play the game of basketball and has been consistently honored by NBA teams. There has even been a petition for the NBA to change its logo, from Jerry West to Bryant in his honor. Many players have even changed their own personal numbers in his honor like Spencer Dinwiddie of the Brooklyn Nets, who changed back to his old number from 8 to 26 out of respect, potentially starting a movement of getting both of Bryant's numbers retired around the whole league. Teams like the Dallas Mavericks have even gone far enough as retiring Bryant's number 24. Kobe Bryant, his daughter Gianna, and everyone killed or affected by the helicopter crash will be remembered forever and will be honored all across the world. 
Kobe Bryant August 23, 1978- January 26, 2020
Gianna Bryant May 1, 2006- January 26, 2020