RB reacts to the Democratic New Hampshire primary results
Primaries and caucuses are a series of electoral contests organized by a party, either Democratic or Republican, that allow voters to express their current preferred candidate. Though the primaries don't determine which candidate will be chosen as the party's presidential nominee, they do determine how many delegates will represent each candidate at the national conventions. 
On February 3, 2020 the Iowa caucus kicked off the Democratic voting process. Most recently, the Democratic New Hampshire primary occurred on February 11. The results are as follows: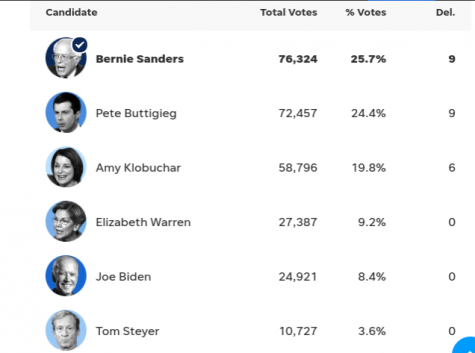 Both Bernie Sanders and Pete Buttigieg racked up nine delegates but Sanders took the win due to having a bigger percentage of total votes. 
Riverside Brookfield High School students, whether they're well versed in politics or just interested in some of the people involved, have a range of opinions regarding the results and candidates all across the board. 
Some students are sincerely pleased with Sanders' victory. 
"I just think that his ideas are really the only ideas that we … as Democrats have that can combat a lot of conservative ideas. He really stands up for what he believes in and has been advocating for the same thing since he was like in college, and he's always had the same ideals, and I think that is really important in a person and candidate, "  said sophomore Sydney Weinert.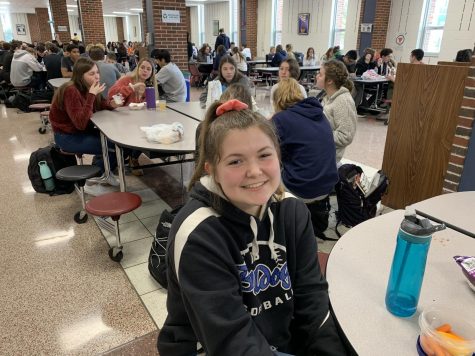 "As of right now, I really like Bernie and one of the things that I like most about him is how he hasn't changed his policy in decades. There are pictures of him speaking to an empty congressional hall about why we shouldn't invade Iran and Iraq; There are pictures of him being arrested outside of a civil rights protest … I just appreciate how, even if it's not been the most popular opinion, he always stuck by it and I'm also a big fan of how much celebrity endorsement he's been getting," said senior Brianna Murray.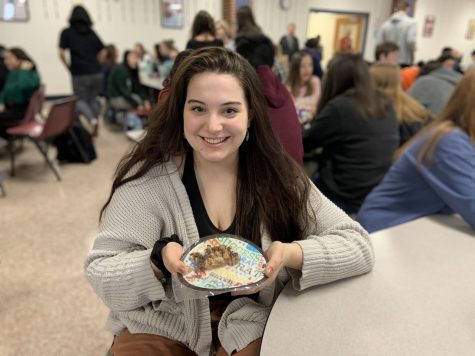 Other students preferred Sanders' counterparts instead.
"I did support Andrew Yang, but he dropped out last night. The person I like the most would now have to be Joe Biden. He is the most moderate out of the group, unlike Bernie Sanders who is too much of a leftist socialist for me," said junior Ethan Bork. "I'm not surprised by [Elizabeth] Warren's struggles. Her whole campaign was surrounded by the wealth tax, and the 'I don't like Donald Trump' mentality. The problem is that it is getting old because they [the democratic candidates] can all agree that they don't like Donald Trump."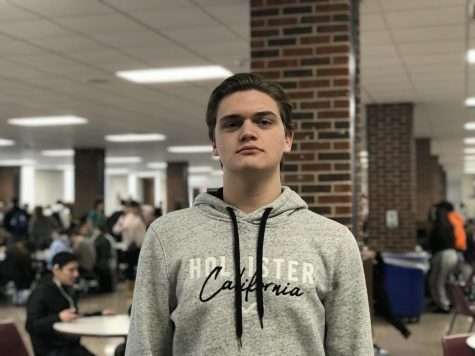 "I'm just not sure that Bernie should have won, I just liked the other candidates more than him, and I am just not sure he would lead this country in the right direction because there isn't much about what he wants to do to change our country in my opinion," said junior Raymond Bannon Gaston.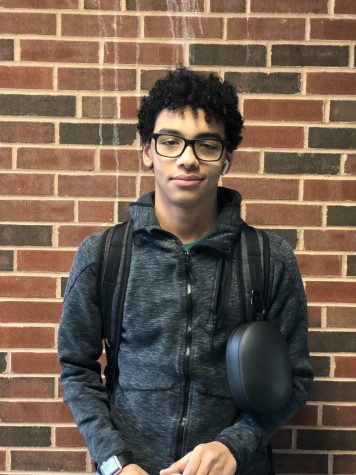 "[Bernie's] free college thing is weird to me and if it came down to him versus Trump I think Trump would win, unfortunately. I'm happy that Buttigieg is up there and personally I like Bloomberg because he's got a lot of great ideas for [the] environment … " said senior Lane Feary. "I like Pete Buttigieg. I like how he represents himself and he's also LGBTQ and he has a military background. He has such a wide range of background[s] for different points in the government."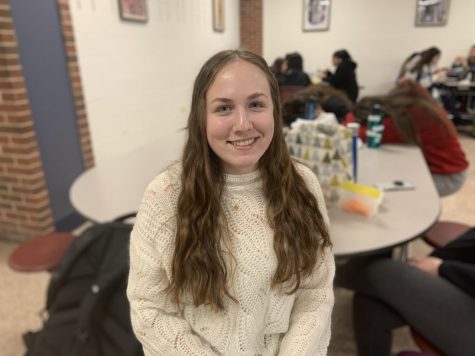 The caucuses and primaries have also encouraged students, especially those who'll be eligible to vote in the 2020 presidential primaries, to do research in order to discover which candidates and policies they like and dislike. Murray has discovered that she is opposed to many of Buttigieg's past policies as mayor like his "choose to participate" plan and his "1000 homes in 1000 days" program.
"I really dislike Pete. I've done a lot of research on how he was in South Bend [Indiana] and I am kind of under the impression, if he can't run South Bend very well how is he supposed to run the country? I know that he fired a lot of black police officers and replaced them with a practically all-white force. He closed down a bunch of homes in South Bend because people weren't able to pay the taxes and then cleared everything out and built residential buildings, so I've got a lot of gripes with his policies," said Murray. 
The next Democratic caucus is on February 22 in Nevada, and the next Republican primary is in Alabama on March 3, 2020.