The Batman News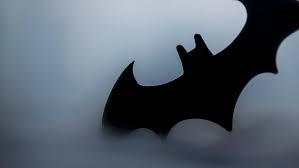 Batman is one of the most recognizable heroes of all time. With over 75 years of history including multiple movies, comics, and video games there is a lot of lore and ideas to pull from.
Another film is on the way in the form of Matt Reeves' Batman (2021). The hype for the next main Batman film has been in the works for awhile going so far back to where Ben Affleck was going to write, direct, and star in the film. However things have changed with the announcement of Matt Reeves (Dawn of the Planet of the Apes, Cloverfield) helming the project. Matt Reeves is a respected director having worked on two of the Planet of the Apes films, both of which did financially and critically well. It was announced in February 2017, that he signed on to direct and co-produce The Batman however production was delayed until 2018 to let him finish War for the Planet of the Apes. There's no doubt the film has potential as he has experience making intense and compelling stories. 
The story is rumored to be set in the 90s early on in his Batman career. Even though Reeves has said that in 2017 the movie will be in the DCEU (DC Extended Universe), nothing has been confirmed yet as things may have changed. Another thing we know is that this film won't be an origin story similar to Captain America: Civil War (2016) where Spider-Man was dropped into the action and didn't explain his backstory much. This movie is supposed to take a noir and mystery-oriented approach to the Dark Knight's world, emphasizing his detective skills more than some of the previous films. 
The biggest announcement came in the form of who was going to play Batman after Ben Affleck confirmed his departure in January 2019. In May 2019, Robert Pattinson ( Lighthouse, The Twilight Series) was announced to play Batman. As with any announcement especially of this caliber, many people, including me were shocked. Most people associate him with the Twilight movies but recently he has been doing more indie type films with lots of success including the Lighthouse film. There's no denying that he has the potential to be a great Batman/Bruce Wayne based on his recent work. Another thing that Reeves was teasing is having a rogue gallery of villains, including Catwoman, The Riddler, Penguin, and more.
This is exciting news as previous films had a few villains so having multiple villains will be interesting to see. Usually films with multiple villains don't do too good with The Amazing Spider-Man 2 (2014) being a prime example of this. As of February 2020, WB and or Reeves officially confirms Zoe Kravitz as Selina Kyle/Catwoman, Paul Dano as Riddler, Jeffrery Wright as Commissioner Gordon, Andy Serkis as Alfred, John Turturro as Carmine Falcone, Peter Sarsgaard potentially playing Harvey Dent, Colin Farrel as Penguin. Lastly, on February 13, 2020 Matt Reeves revealed a video similar to the Joker (2019) film showing a test footage of the batsuit. There have been interviews in which Pattinson talked about the suit but this was the first official video we got coming directly from the director himself. Just recently there was a video showing off the batsuit in daylight riding a motorcycle with what is presumed to be Selina Kyle/Catwoman next to him. The batsuit seems to be a little different than the video released by Reeves. This does make sense as the capes are usually CGI to not interfere with the actor's performance and sometimes the superhero will wear more than one suit throughout the film. Within the next few months more and more will be revealed and not to the point where something major is spoiled. Only time will tell until The Batman is released on June 25, 2021.