RB reacts to Super Tuesday
14 U.S. states participated in Super Tuesday on Tuesday, March 3, the day where the largest number of states hold their primary presidential elections. About one-third of the total 4051 pledged delegates for the national conventions can be won on Super Tuesday, making it a crucial day for presidential campaigns.
Former vice president Joe Biden received the most delegates after winning 10 states (AL, AR, ME, MA, MN, NC, OK, TN, TX, VA). This put him ahead in the delegate count of senator Bernie Sanders (I-VT), who had a slight lead over Biden before Tuesday. Sanders won the remaining four states (CA, CO, UT, VT).
For some Riverside Brookfield High School students, this is the first presidential election they will be able to vote in. Whether or not students can participate in the voting process, however, does not stop the young citizens from having strong opinions on the current politics.
"I am very surprised with how it [Super Tuesday] turned out because I wasn't expecting Biden to do as well as he did, especially because he didn't have the funds and he didn't spend a lot of time in those states," said Ryan Encher, an RB senior.
Biden's campaign received major endorsements the day before Super Tuesday from former South Bend, IN mayor Pete Buttigieg, senator Amy Klobuchar (D-MN) and former representative Beto O'Rourke (D-TX), all of whom are former 2020 presidential candidates.
"I was formerly a Pete Buttigieg supporter, but he dropped out, so now I am behind Joe Biden," Encher said. "It's not necessarily 'pro-him,' it's just Bernie's campaign has been so divisive and focused on burning down the House rather than building up and unifying the country."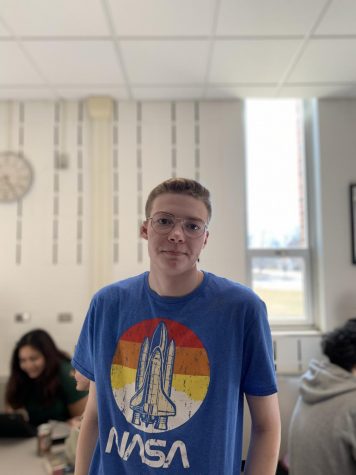 Junior Ethan Bork shares the same distaste for the Vermont senator, but for reasons regarding Sanders' political record.
"Bernie's got a pretty bad history in the Senate," Bork said. "He has pretty much passed nothing in his extreme tenure. I feel like he's going to be 'clunky' in the oval office and he's not going to get a lot done because he's too far left for most Democrats."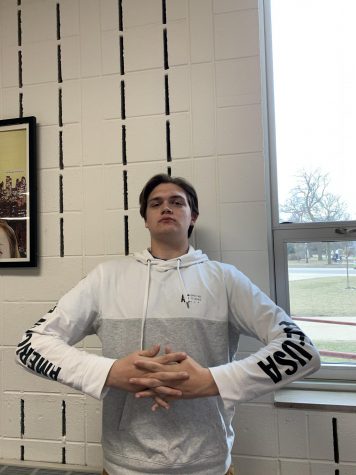 Other students are more optimistic about the possibility of a Sanders presidency.
"I feel like he [Bernie Sanders] stands for some really good stuff, and he's honestly the best candidate right now," said Kati Kolar, an RB junior. "I support what he says more than anyone. I really like his tax policies against the 1%. The uber-rich people have too much privilege. The current system for taxes really gives people who don't need it an advantage."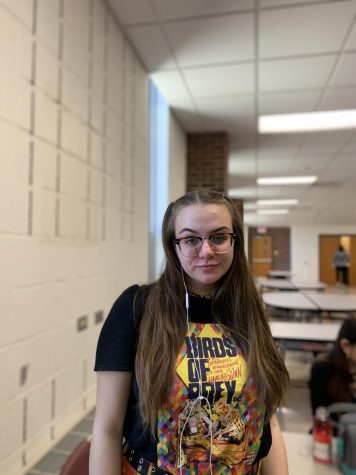 On Wednesday, March 4, former New York City mayor Michael Bloomberg announced he is suspending his presidential campaign and endorsing Biden. This occurred after an underwhelming Super Tuesday performance, where he failed to win any states, despite taking first in the U.S. territory American Samoa.
"I'm glad he [Mike Bloomberg] dropped out because I think it will push Biden to win, and I don't want Bernie to win," said Quinn Van Nice, an RB junior. "I don't necessarily like Biden, but I dislike Bernie. I don't want taxes to go up and it'll plunge us even further into debt."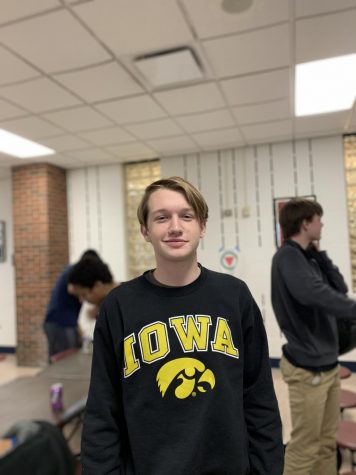 Biden was the vice president in the Obama administration, which gives him momentum from supporters of the former president. 
"I liked when he [Biden] was vice president with Obama," said Taylor Topczewski, an RB junior. "I think that because he was running with him, he'll do a good job because he has a lot of political experience already."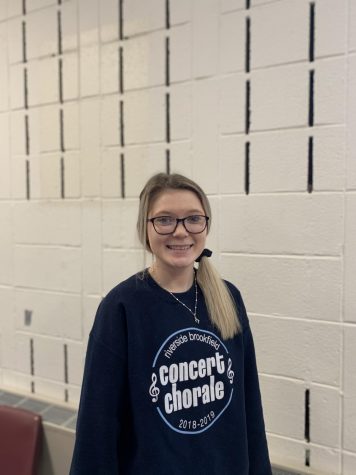 For many voters, Biden is seen as the moderate progressive candidate in contrast to Sanders, who is a self-proclaimed democratic socialist. Sanders' campaign is calling for a "political revolution."
"I feel like Super Tuesday really showed how this election is actually going to go because Biden swept 10 states," Bork said. "He took the entire south. I knew that Biden would in the end pull out in front just because he's the safe candidate. Everyone's familiar with Joe Biden and everyone's familiar with Obama."
Senator Elizabeth Warren (D-MA) and representative Tulsi Gabbard (D-HI) also competed in Super Tuesday. Both did not receive many delegates, which led to Warren suspending her presidential campaign on Thursday morning. There has been no word from Gabbard on the future of her campaign.
"At this point, the name of the game for the Democrats is not necessarily who stands for their values, but who can beat Donald Trump in the election," Bork said.