"Long story short," Swift does it again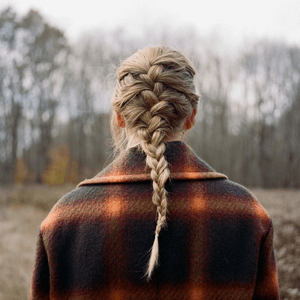 Whether it be a murder mystery, a tribute to her grandma, or even just a bench on Coney Island, recording artist Taylor Swift's ninth studio album, evermore, has it all.
Less than six months after her surprise album drop of folklore in July, Swift has just released a brand new album containing a total of 15 tracks and 2 bonus tracks on the deluxe edition. "evermore" is said to be the sister album to Swift's previous hit folklore. 
After just the first listen all the way through, I had already fallen in love. It's a beautiful mixture of made up storytelling, real life devastation, and so much more. I started to make connections between the songs and relate them to some of the tracks on folklore. I decided, at this point, that I just truly needed to break each song down and really analyze the intricate lyrics written by Swift. So that's exactly what I did:
1. "willow"
As the opener on the album, it most definitely does not disappoint. "Coming back stronger than a 90's trend," Swift begins the album with a song about a pair of lovers continuing to find each other throughout life. "Wherever you stray I'll follow…". This song is definitely not my favorite of the album, but don't count it out, It was still written and recorded beautifully!
2. "champagne problems"
The first of many story-like songs on her album, Swift has created a ballad that follows the story of a woman who turns down her boyfriend's marriage proposal and leaves him "Speechless." In one of her best songs, Swift includes a powerful bridge towards the end of the track that gives a complete overview of the entire complicated relationship. "November flush and your flannel cure / this dorm was once a madhouse / I made a joke, well it's made for me how…Sometimes you just don't know the answer / Till someone's on their knees and asks you." This is definitely my favorite song on the album, I knew even after just my first listen that this was going to be a hit. 
3. "gold rush"
In Swift's third track, a feeling of jealousy is expressed as she sings about a partner that "everybody wants." So yes, that's the basis of the song, but I believe it to be so much more. More, meaning this isn't just about anyone, rather it be based off of Swift's ex-boyfriend, recording artist Harry Styles and their past relationship. This may be a stretch but some of the lyrics just make too much sense. For example, "What must it be like to grow up that beautiful? / With your hair falling into place like dominos." Styles is known for his curly long hair and becoming a big name in his teenage years. Many fans have expressed that Styles truly is the "whole package" so when Swift sings, "Everybody wants you / everybody wonders what it would be like to love you." It's evident to me that this could only be about one person. Not to mention Styles has a song of his own called "Golden" on his album, Fine Line, that was released in December of 2019. Coincidence? I think not. 
4. "'tis the damn season"
A Christmas homecoming gone wrong is the best way to some-up this one. "'tis the damn season," really caught my attention when listening to it the first time through. It's basically about a girl who lives in L.A., but is coming home for Christmas. In her time back she is drawn into her old habits and regains a connection with an old lover. "And the road not taken looks real good now / And it always leads to you and my hometown." By the end of the song we learn that this woman ultimately decides to go back to her life in LA and once again leave her "hometown" behind her. In my mind, and hopefully Swift's, this girl from LA is actually Dorothea (The main character of track eight), Which would make this "hometown" Tupelo, Mississippi. "tis the damn season" is coming from her perspective, whereas "dorothea" is the former lover, still living in his "hometown."
5."tolerate it"
It's track five, and if you know Taylor at all, you know that this spot on the album is always a very special decision for Swift to make. Keeping in mind Swift's past track fives that include "All Too Well," "Dear John," and "Cold As You" I knew a sad song was bound to come and "tolerate it" is most definitely that. The narrator of this song sings about her relationship with her partner and how they simply put up with each other, instead of just ending things and going separate ways. "I know my love should be celebrated / But you tolerate it," Swift obviously delivered a sensational track five to go along with the rest of the album. 
6."no body, no crime"
Ok so there's a lot to uncover in this one and I don't just mean the lyrics, more like who is the killer? Let's start with the main idea of the song. Swift is joined by all girl group HAIM to tell the story of a woman named Este who has been murdered. There is no actual evidence to say who did it but, from different statements we start to understand what really did happen. The song is sung from the point of view of Este's best friend, (presumably Swift) she believes that Este's husband was the one to murder his own wife, and afterwards start a new life with his secret mistress. Fast forward to later in the song and the best friend goes for her own revenge. She herself becomes a murderer as she kills the husband. She is able to cover herself by having an alibi and cleaning up her own crime scene. The only person who even has a hunch that she might have something to do with it is the mistress, but she has no proof, hence "no body, no crime." This song is a prime example of the amazing storytelling Swift is able to come up with and work into and catchy track.
7. "happiness"
"happiness" is anything but happy, Swift conveys the story of a broken marriage that is falling to pieces as the two characters are going through a divorce. After hearing it a few times I had the realization that this isn't a new story, rather that we've heard about this couple before. In Swift's track seven, "seven" on folklore we hear from the perspective of a child who is witnessing his own parents divorce and the ways he is coping with the tragedy. In my mind I believe that the kids' parents in "seven" have to be the same couple from "happiness". Other clues that led me to connect the two include, the mentions of trees in both songs, "I hit my peak at seven feet" in "seven" and "I guess it's the price I pay for seven years in heaven" in "happiness". Although his track is incredibly sad, the way it has been written and been sung is incredible.
8. "dorothea"
The girl from Tupelo immediately felt very familiar to me, and there is a perfect reasoning for that like I said earlier there is a connection between this song and "'tis the damn season." This track is from the perspective of the hometown boy that will always be waiting for Dorothea, even as he watches her live her fabulous life in L.A. "It's never too late to come back to my side / The stars in your eyes shine brighter in Tupelo," I think this song and "tis the damn season" are genius. Swift was able to connect two songs perfectly together and make them sound completely different while continuing to follow the same storyline. 
9. "coney island"
I love a good T.S ex-boyfriend reference, and "coney island" definitely has no shortage of them. In a song featuring the band The National, Swift touches on many of her past relationships. In the song's bridge Swift starts with "Were you standing in the hallway / With a big cake, happy birthday," referring to the time when Swift's ex, actor Jake Gyllenhaal, forgot it was her birthday. Next she sings, "Did I paint your bluest skies/ A universe away," Here she is connecting to a past song on her album RED, "Dear John", which is all about ex-boyfriend, singer John Mayer, and the way he treated her. "And when I got into the accident / The sight that flashed before me was your face," is a reference to the accident that Swift herself and ex Harry Styles got into. Finally to wrap it up, Swift sings, "But when I walked up to the podium / I think that I forgot to say your name," referencing the fact that ex-boyfriend Calvin Harris forgot to thank his own girlfriend at the VMA's when receiving an award in 2016. Overall, this is a very powerful song and it is definitely in my top five for the album.
10. "ivy"
My first few times listening to "ivy" I knew that the melody and tempo were very similar to something of Swift's recent work, I just couldn't pin-point it. Then it hit me. This song, about a married woman falling in love with another man, sounds alot like "invisible string," the 11th track on folklore. Although the two songs sound similar, I don't believe there is a connection between them. "ivy" is another track on this album that I absolutely love and could keep on repeat all day long, it is definitely in my top five.
11. "cowboy like me"
When I saw this title for the first time, my mind immediately went to thinking, country, old Taylor, I'm ready for a throwback! "cowboy like me," tells the story of two people falling in love, with "skeletons in their closets." "Like it could be love / I could be the way forward." I have really tried with this song, and don't get me wrong I love Taylor Swift and everything she produces. But "cowboy like me" would have to be my least favorite on the album. I love country Taylor and I feel that this song could have been so much more. The pace of the track is too slow for my taste and I feel that the course could have evolved into so much more, it just never did. 
12. "long story short"
Love, reflection, and self growth are all intertwined in the 12th track of evermore. In what I would say is the most upbeat song on the album and another one of my personal favorites, Swift sings to her long time boyfriend, actor Joe Alwyn, while also addressing some other people in her life. Swift sings, "Long story short, it was the wrong guy," referring to some of her past boyfriends and follows with "Now I'm all about you," talking about Alwyn. Like I said this is definitely one of my favorites. I love that this song is very happy amidst the more heart-wrenching tracks on the album. 
13."marjorie"
Oh track 13, listening to Marjorie made me tear up the first time I heard it. As Swift sings a song in memory of her grandmother Marjorie Finlay, a professional opera singer on her own, she delivers a mesmerizing ballad that pays tribute to the amazing woman she once knew. "What died didn't stay dead / You're alive in my head," Swift explains how she wishes she would have had more time with her grandmother and dug deeper into the life that she once lived. "I should have asked you questions / I should have asked how to be," I noticed something almost instantly when the album was released and that had to do with the placement of the song. In slot 13 of folklore the beautiful song "epiphany" is there, which is a tribute to her late-grandfather Dean Swift. I think it's pretty cool that she was able to highlight both her grandma and grandpa on the sister albums and have them be the exact same track numbers.
14. "closure"
Closure, more like "Oh yea, you" in Taylor's mind, is the main idea of Track 14 on evermore. The lyrics convey that Swift gets a letter from an ex-boyfriend giving "closure" to their former relationship, even though she has pretty much moved on already. "Yes I got your letter / yes I'm doing better / I know that it's over / I don't need your closure," Personally I really enjoy this song. I think it's classic Taylor and I love it. Although many people think otherwise, this track is probably the least favorite by other fans but I think it has a lot of potential.
15. "evermore"
As the last track on the album, Swift wraps it all up with a song that features recording artist Bon Iver, who was also featured on folklore's third track, "exile". "evermore" contains lyrics that hint at a mental health battle and alludes to some struggles Swift has endured while being torn apart by the media. "Motion picture / Put me in a bad light." I think Swift was right to put this song in the last slot on "evermore". It gives a slight insight to the life she has to live everyday. I personally really enjoy this song, and believe that Bon Iver is a great addition to the track, I love the way the album was wrapped up. 
So, we've made it to the end, maybe. Swift is notorious for dropping surprise albums, which in my mind means there could be another one coming our way. "evermore" was just what I and the whole world needed in a time of craziness. Her incredible lyrics written to make up fake storylines is so impressive, making her albums so much better. I'm excited to see what is next for Taylor and I can't wait for TS10!