Red (Taylor's Version) is here and it's doing all too well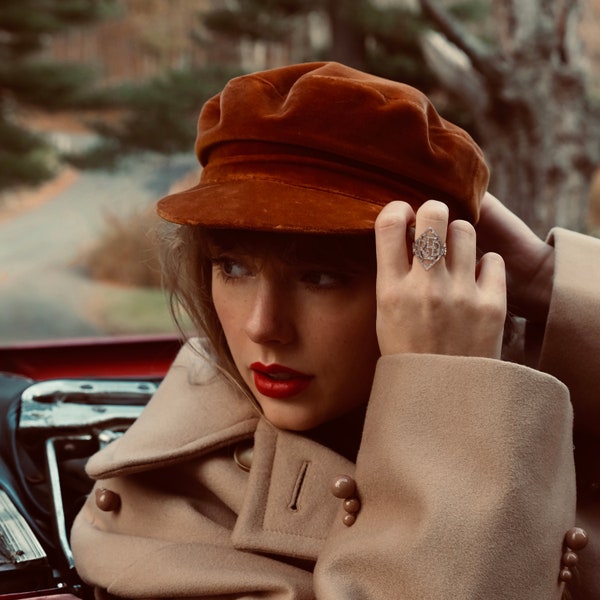 On November 12, 2021, Taylor Swift rocked the world yet again with the release of her album Red (Taylor's Version). This new version of Swift's 2012 album, Red, features brand-new recordings of all 20 tracks from the original album, an acoustic rendition of "State of Grace," and nine tracks "From the Vault"– songs written during production of Red in 2012 that were not included in the original track list. 
Swift is currently in the process of re-recording her first six studio albums. This is due to a rift between herself and her old producer, Scooter Braun, that has pushed Swift to want to own her own music. Red (Taylor's Version) comes just seven months after the re-release of Swift's 2008 album Fearless, the first album to be re-recorded. Both new albums include recordings of all original album tracks and a number of tracks "From the Vault" as well. Swift has voiced that, though the whole process of re-releasing old songs is exciting, she is most excited for fans to hear these tracks that were lost in time, only to be rediscovered years later.
The nine "From the Vault" tracks on this album did. Not. Disappoint. Each one brings something new and exciting, from the soft, indie-folk sound of "Run (feat. Ed Sheeran)," to the upbeat, poppy "Message in a Bottle," to the heart-wrenching "Nothing New (feat. Phoebe Bridgers)," every single one of these tracks seems to be better than the last. 
Perhaps the most highly-anticipated track on the album was "All Too Well (10 Minute Version)." This was the original form of the fan-favorite "All Too Well," much of which was originally cut for time. Swift has joked that a ten-minute song is "obnoxious," even still, this was the piece she was most excited for fans to hear. The original "All Too Well" is, to Swifties (Taylor Swift fans), perhaps the single greatest breakup song of all time, and this extended version is somehow even better than the original. It is packed with raw, emotional lyrics, scream-worthy bridges, and enough shade to keep the song's subject, Jake Gyllenhaal, on Swifties' bad sides forever. As of November 26, "All Too Well (10 Minute Version)" is the longest song to ever hold the top spot on the Billboard Hot 100.
"All Too Well (10 Minute Version)" came complete with a fourteen-minute short film, directed by Swift, which premiered on November 12 as well, right when the album dropped. The film follows a couple, played by actors Sadie Sink and Dylan O'Brien, as they experience a whirlwind romance that quickly falls apart, leaving the woman's heart shattered. The film instantly went viral, and has been viewed over 49 million times. 
This album really has it all– there's something on it for everyone. Once again, Taylor Swift has proven her endless skill and musical talent. Red (Taylor's Version) is available to stream or purchase anywhere music can be streamed or purchased.