Board of Education approves change in School Safety Liaison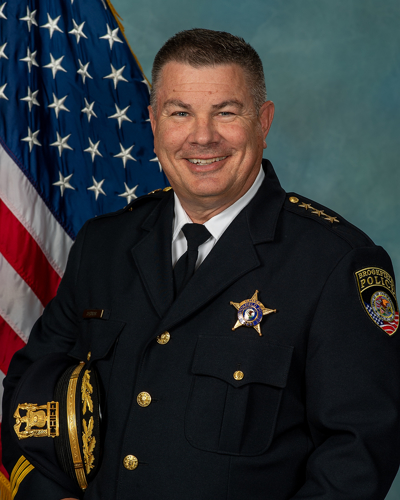 Recently, the Board of Education promoted Ed Petrak from building security at Riverside Brookfield High School to School Safety Liaison. Petrak is replacing Lane Niemann who retired on February 4, 2022.
The School Safety Liaison position is meant to provide a trained law enforcement representative to assist the administration in order to ensure a safe and secure learning environment. The goal is also to have a liaison between the school administration and the local police departments in order for more effective communication. The School Safety Liaison is also an appointed auxiliary officer and the district's truancy officer.
Petrak has been involved in safety and the law for most of his life. He graduated from Lewis University with a masters degree in Criminal-Social Justice. He attended professional training sessions at many different places including the FBI National Academy and the University of Louisville.
"I love learning, so starting a new position is exciting for me. In the simplest of terms, keeping everyone safe is my primary responsibility," Petrak said.
Petrak was previously the Chief of Police in the Village of Brookfield Police Department but retired in July 2021. He has a total of 31 years of law enforcement experience and has worked with District 208 Administration for almost 20 years. While Petrak is very knowledgeable regarding safety, he also knows that there will be new things to learn throughout the process.
"While providing safety has been something I've done professionally all of my adult life, I know there's always room for growth and there are many other important aspects of being the School Security Liaison, " Petrak said.
The job of School Security Liaison involves many new responsibilities that allow for better connections between the school administration and local police departments. Some of the tasks include supervising events, formulating crisis event plans, and preventing bullying and violence. 
"My biggest challenge will be building relationships and trust amongst staff, students and parents.  Although I bring a lot of experience and strong character traits to RBHS, I know that to be effective, I will need to build that same positive, trustworthy reputation here," Petrak said.
Overall, Petrak is looking forward to the prospects of this job while still enjoying the positive environment that he enjoys.
"The most rewarding part of my job is being placed in the position to help others.
I enjoy the positive, youthful energy in this building. It's contagious and something that impresses me most about the RBHS environment, " Petrak said.