Bulls trade Derrick Rose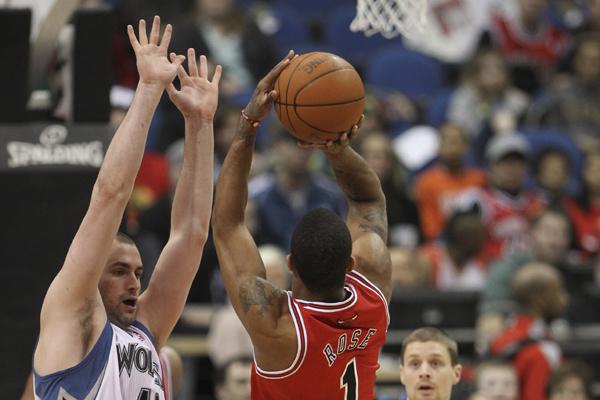 APRIL FOOL'S DISCLAIMER:
The story below is intended as humor only and is not intended to be accurate.  All RB community participants in the story provided written permission for their names to appear.
It became official last night after weeks of speculation, as a solemn Bulls locker room tried to process the impact of Chicago's latest roster move. The Bulls were forced to part ways with superstar point guard and MVP candidate Derrick Rose after the team was unable to say no to Michael Jordan.
Rose was sent to the Charlotte Bobcats in exchange for a 2021 conditional second round pick and Jordan's undying love.
Jordan said, "We're incredibly excited to have Derrick come aboard our team, especially when we're fighting for a playoff spot. I love the way he plays. I just called up [Bulls GM] Gar [Forman] and asked if I could have him."
The Bulls owed Jordan a favor after he won six titles for them during the '90's.
Despite going 51-19 and holding the number one seed in the Eastern Conference to this point in the season, Bulls General Manager Gar Forman felt that it was time for a rebuilding project.
"It's honestly nothing personal against Derrick. We just felt that it was time to move on and try again. Plus, M.J. wanted to develop D.Rose himself," Forman said.
Many NBA scouts around the league have been speculating for weeks that the Bulls would make this move after Jordan spoke at a Bulls game on March 12th against the Utah Jazz and made his admiration for Rose prevalent.
Nobody quite knows what kind of impact this will have on the team going forward, but the fan base is remaining faithful. Eighty year old and Chicago resident Del Delgado has lingering hope for a depleted Bulls team. He said, "If the Bulls can get Stormin' Norman [VanLeer] and Artis Gilmore going, I think they'll be okay."
Other players on the team offered a grimmer outlook. Veteran Keith Bogans said, "Just look at our team. [Carlos] Boozer only grows hair on his face. Joakim [Noah] looks like a girl. And have you seen the size of Kurt Thomas' head? None of these guys are capable of running a team like Derrick is."
The Bulls have also drawn some comparisons to the Miami Heat after a few guys were seen crying in the locker room.
Still, at the end of the day, Forman believes this is the best thing for the Bulls. "To be honest, we don't really care about winning a title. We just want people to see how we can keep rebuilding from nothing back into a young, exciting, inexperienced playoff team that tries hard and everyone roots for," Forman said.
The rebuilding era begins now.