9 Summer albums you may have missed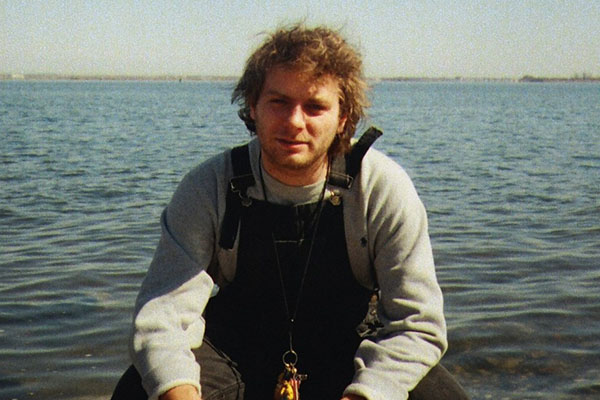 This list consists of nine albums that released this summer that I feel like a good amount of people will enjoy. Why nine? Because everyone does top 10's, and I feel it's overrated and overdone at this point. So, here's nine albums released this summer I enjoyed.
Kamasi Washington-The Epic
Kamasi Washington is a saxophonist and producer from Los Angeles who is credited for many albums, most recently Kendrick Lamar's critically acclaimed To Pimp a Butterfly. On this album, Kamasi is working with a 32 piece orchestra, 20 person choir, and his ten person band The Next Step. It all comes together for a three hour long album, and I feel like it can help listeners who previously had not listened to jazz be a little more interested in the genre. I feel like anyone who enjoys tracks and artists who use some jazz elements, even in small amounts, will enjoy this album. This album was one of my favorites from this year.
Toro Y Moi-Samantha
Chazwick Bundick, better known as Toro Y Moi, is a singer-songwriter/producer from South Carolina. Samantha is a 20 track mixtape, being released just four months after his latest project; this is a loose collection of previously released tracks and some new, unreleased ones too. The low-fi, melodic chillwave style can be heard on this album, but it's more electronic and hip hop. Samantha is definitely worth checking out, especially because it's free.
Jay Rock-90059
Jay Rock is a rapper from Los Angeles, and 90059 is his second album. This album was sort of controversial prior to releases because of it's odd way of being released. The release date was set for August 2016, but was slowly moved closer to the present day based on how many pre-orders it got. It was an interesting way to both get fans involved, and make sure the artist was paid for his work in an age where accessing an album for free you would usually have to pay for is so easy. 90059 is sort of dark overall, with Jay Rock highlighting his personal experiences with the crime in the area he was born and grew up in. Enlisting the help of all his label mates, including Kendrick Lamar and Schoolboy Q, 90059 is a contender for hip-hop album of the year.
Tame Impala-Currents
Tame Impala is an Australian band consisting of guitarist Kevin Parker, bassist Dominic Simper, and drummist Jay Watson, and Currents is their 4th album. Parker's production style has changed a good amount from their last project, with lots of synths being used as the guitar sort of takes a backseat. Currents is more synth pop than the psychedelic rock style that their first couple of projects.
Injury Reserve-Live From The Dentist's Office
Live from the dentists office is Phoenix, Arizona rap group Injury Reserve's debut album. The group consists of producer Parker Corey and rappers Nathaniel Ritchie and Jordan Groggs. A mix of jazzy and laid back production and smart, interesting lyrics make this an enjoyable album and impressive debut. They've also released one of my favorite music videos of the year with their track Whatever Dude. I recommend this to anyone into alternative hip hop, especially fans of jazz rap.
Mac Demarco-Another One
Mac Demarco is a New York/British-Columbian singer, songwriter, and multi-instrumentalist who has slowly creeped into the public eye, maybe mostly because of his live show, where he is known for rowdy and odd performances. This mini-album consists of eight tracks, a good majority of them being slower love songs. His guitar playing really shines here, with dreamy melodies that really go hand in hand with his style of singing and lyrics. This is one of my favorite albums to come out recently, and I definitely recommend it.
Carly Rae Jepsen-Emotion
You're probably as surprised to see this album here as I am to have put it on this list. Carly Rae Jepsen is a Canadian singer and songwriter who is known mostly for her hit a couple years back Call me Maybe, which i'm sure we're all familiar with, whether or not that be a good or bad thing. This album was surprisingly enjoyable, and maybe even refreshing. It has an innocence that other pop artists can't capture, mostly because they aren't Carly Rae Jepsen. This was a surprisingly enjoyable pop album, and is worth checking out.
Deradoorian-Expanding Flower Planet
Angel Deradoorian is a multi-instrumentalist and singer who has done work with Flying Lotus, Vampire Weekend, and was formerly the vocalist and bassist for band Dirty Projectors. Expanding Flower Planet is her debut full length album. If you're familiar with any of her previous work, then you know you can expect her pretty unique and interesting voice. Her psychedelic style shines on this album, and is definitely an interesting listen.
Donnie Trumpet and the Social Experiment-Surf
The Social Experiment is a Chicago group Consisting of rapper/singer Chance the Rapper, producer/trumpet player Nico Segal, drummer Greg Landfair, and Nate Fox and Peter Cottontale, whom are both keyboardists/producers. Surf is their first full length project, and it is impressive. Full of features, there are three to four people at least who are contributing to each track, from today's top rappers like J Cole, to lesser known artists like Amanda Bailey,and even icons like Erykah Badu. With Nico Segal taking the reigns under his stage name Donnie Trumpet, he makes an album that blends hip hop, r&b, soul, jazz, and more. It's a fun, lighthearted album that I recommend to really anyone because of the huge mix of sounds.