JKB's Annual Dodgeball Tournament is back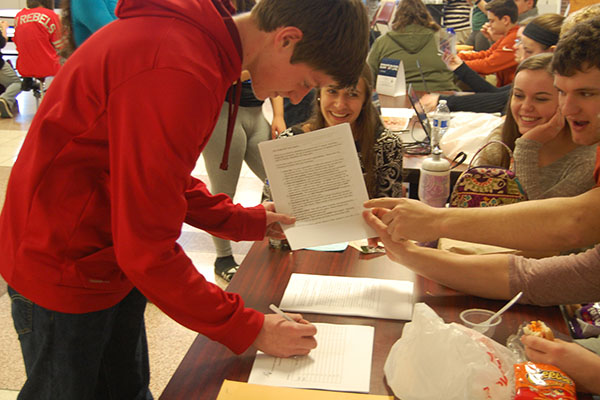 The Riverside Brookfield High School Dodgeball Tournament is back! Team sign ups were held during lunches last week. All teams are from 6 to 10 people. Sign ups were priced at five dollars per person. Each person on the winning team of the tournament is awarded a Chipotle gift card, and the whole team gets the dodgeball trophy, which is made by the JKB.
This year, some of the teachers and administration are making their own dodgeball team, so students beware. This will be the fifth official dodgeball tournament here at RB, and it is a tradition that many students (and teachers) look forward to. The tournament takes place on Friday, February 26th, so come by and have fun with other students and teachers.