Clarion's Calls: Fantasy football Week 9 start 'em/sit 'em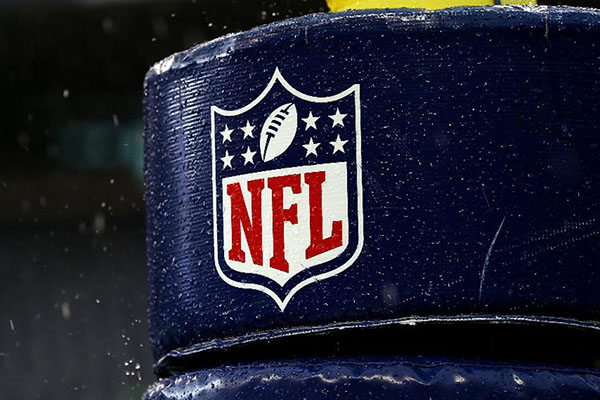 Start 'em
QB
Matt Ryan vs. Buccaneers
Matt Ryan has been incredible for the Falcons so far this year and will probably continue to do so against the 17th ranked secondary in the league, who has allowed 14 touchdown passes. Ryan had threw for 288 yards and 3 touchdowns last week against the Packers. Start Matt Ryan this week.
Philip Rivers vs. Titans
It's more than fair to say that Rivers has been awful the last three games, throwing for 816 yards, four touchdowns and four interceptions. There is a good chance the Rivers bounces back this week against a poor secondary. The Titans are allowing opposing quarterbacks an average of 260 yards a game, which Rivers will look to take advantage of.
Dak Prescott vs. Browns
Prescott has been better than half the veterans so far this year. He had a nice game against the eagles, who are one of the toughest defenses in the league, and is now going up against the Browns. The Browns have arguably one of the worst defenses in the league, allowing 2,222 passing yards and 19 touchdowns. Also, the Browns have allowed an average passer rating of 103.4. Expect Prescott to go off this week, especially with the healthy Dez Bryant.
RB
Carlos Hyde vs. Saints
So far this season, Carlos Hyde has been a somewhat reliable RB1. Although Hyde is coming off an injured shoulder, he will be back in time for a desirable return game against the Saints. The Saints have allowed 14 touchdowns to running backs, so make sure Hyde is in your lineup this week.
Jay Ajayi vs. Jets
Adam Gase's offensive game plan looks to be building itself around Jay Ajayi. Ever since the Dolphins saw a spark from him, all they are wanting to do is run the ball. Fortunately, it has been working for them. Ajayi is coming off of two 200+ rushing yard games and could potentially continue his hot streak against the Jets. Start him if you have him.
Matt Forte vs. Dolphins
Matt Forte has been heating up as of lately. Last week, Forte had 82 yards and two touchdowns on 25 touches. The Dolphins are ranked 27th in rushing defenses and have allowed a total of 949 yards and 6 touchdowns this season. It seems like no one is hyping up the ex-Chicago Bear, but I will. Start Forte this week and thank me later.
WR
Brandin Cooks vs. 49ers
Brandin Cooks has totaled 275 yards and three touchdowns through the past three weeks. Brees has been a monster as of lately, which is also allowing Cooks to be monstrous as well. Make sure Cooks, who is going up against some poor cornerbacks, is in your lineup this week.
Emmanuel Sanders vs. Raiders
Sanders has been quiet as of lately and can potentially break that silence this week against the Raiders. Sanders has only accumulated 194 yards with zero touchdowns through the past three weeks; however,  the Raiders defense has allowed 15 touchdown passes. Make sure you have Sanders in your lineup this week.
Donte Moncrief vs. Packers
After returning from his injury, Moncrief seemed to look very promising. Also, with the potential absence of wide receiver T.Y. Hilton, Moncrief could have big game this week. The Colts and Packers game could very well be a shoot out and if it is, expect Donte Moncrief to have a significant role in it.
TE
Kyle Rudolph vs. Lions
Rudolph has a dream matchup this week against the Detroit Lions, who just can't seem to figure out how to guard tight ends. Although Rudolph hasn't been very impressive the past few weeks, he has an opportunity to be more productive.
Antonio Gates vs. Titans
Gates is slowly taking his job back from Hunter Henry, at least for now. It is still obvious that Gates and Rivers have a strong connection, so it is still worth starting Gates. He had a touchdown last week and has totaled 87 yards in the last three games.
Delanie Walker vs. Chargers
Walker has accumulated 180 yards and one touchdown over the last three games and seems to be a reliable option for Marcus Mariota. It just doesn't seem probable that the Chargers are going to be able to stop both DeMarco Murray and Delanie Walker this week. Make sure Walker is a starter in your lineup this week.
Sit 'em
QB
Derek Carr vs. Broncos
Any quarterback going up against the Broncos defense is going to have a rough day. The Broncos have only allowed 6 touchdown passes this season. They have also gathered eight interceptions and 26 sacks. Look out Derek Carr because the best defense in the league is coming after you.
Tyrod Taylor vs. Seahawks
Tyrod Taylor struggled last week against a mediocre Patriots secondary. He threw for only 140 yards, ran for 48 yards and had a touchdown. Now, he has to go up against a dominant Seahawks defense. Make sure you don't have Tyrod in your lineup this week.
Eli Manning vs. Eagles
Eli has been struggling all season and it isn't going to get any easier this week. The Eagles have only allowed eight touchdown passes and have accumulated 6 interceptions with 22 sacks. On the other hand, Eli was only able to throw for 196 yards last week and wasn't able to toss a touchdown. Sit Eli this week for sure.
RB
Todd Gurley vs. Panthers
Gurley might be the biggest disappointment so far this year. Coming off a spectacular rookie season, Gurley hasn't been able to do too much this season. Teams are just eating Gurley up this year and the Panthers seem to have finally figured out how to play defense. I know it's hard to do, but sit Gurley this week.
Ryan Mathews vs. Giants
Mathews was fully healthy last week and only saw eight snaps last week against the Cowboys. The Eagles are clearly not committed to Mathews, so you shouldn't be either. At this point in the season, I'd rather own Darren Sproles. Sit Mathews until the Eagles start trusting him, which could be never.
Frank Gore vs. Packers
Although Gore has been semi-reliable this season, he may not be so productive this week. The Packers are pretty good at stopping the run. They have only allowed two rushing touchdowns and are ranked first in run defenses. Sit Frank this week.
WR
Marvin Jones vs. Vikings
Marvin Jones has a very tough matchup this week against Xavier Rhodes, who is shutting down stars such as Odell Beckham Jr. and Brandon Marshall. Marvin has been decent so far this season and clearly is trusted by Stafford; however, it will be interesting to see if the Detroit Lions will be able to hold off the mighty Vikings defense
Jeremy Maclin vs. Jaguars
Although Maclin had 43 yards and a touchdown last week, it was his first since week one. He has a touch matchup in Jalen Ramsey, who has been phenomenal this season. There's not much to say about Maclin cause he hasn't done much that's worth stating. Just trust me and sit Maclin this week.
Doug Baldwin vs. Bills
Baldwin hasn't been so spectacular this season and the Bills are decent at covering wide receivers. He hasn't been able to break 100 yards or score a touchdown in the past four weeks. Unfortunately, Baldwin has to face a defense that has only allowed eight touchdown passes all season. It could be ugly out there for Baldwin, so make sure you don't start him this week.
TE
Jack Doyle vs. Packers
Doyle was a huge let down last week with only 36 yards against the Chiefs. Also, with the return of Donte Moncrief, his production will likely stay low. Sit Doyle and look for a better long-term option.
Julius Thomas vs. Chiefs
Julius Thomas only has only 76 yards and two touchdowns through the past three games. The man is just way too touchdown reliant and isn't a very safe start this week against the Chiefs. Sit Thomas this week if you have someone else.
Eric Ebron vs. Vikings
Although Ebron put up a decent 79 yards last week, it is unlikely that he will get that same production this week. The Vikings are just too good of a defense for Ebron to breakout. Sit Ebron this week and look for a better option this week.
Sleepers
WR, Quincy Enunwa
QB, Colin Kaepernick
RB, Derrick Henry
TE, Cameron Brate