Students react to Super Bowl LI
Hang on for a minute...we're trying to find some more stories you might like.

The Super Bowl LI went down in the history books as one of "the best games ever in football." The final score was Patriots 34 and the Falcons 28.
RBHS students made predictions on who would win and other things considering the Super Bowl. Here are some examples of what students had to say.
Sophomore Ian Vranek said that he was rooting for the Falcons to win with the score of Falcons 38 and the Patriots 28. He thought that the Falcons were going to win because to him they had the best offence in football.
Vranek also thought that the MVP was going to be Matt Ryan but that obviously did not happen because the Falcons lost.
"I changed my mind on Saturday because it's the Patriots," said Vranek. "Who wouldn't go for them?"
Another interviewee was Sylvia Garza. Garza's predictions actually came true.
"I think that the Patriots will win with a final score of 36 to 16," Garza said.
She got one of those predictions right with the Patriots winning but the score was a bit off.
Pablo Hernandez was so convinced that the Falcons were going to win that he bet 100 dollars on the game, but he lost his 100 dollars and was devastated because he thought the Falcons had the upper hand on the offence of the Patriots.
Hernandez predicted the final score would be Falcons 24 and the Patriots 17. He also predicted that the coin flip would be tails, with the Patriots winning it.
Super Bowl LI was a great game with the Patriots winning 34 to 28.
About the Writer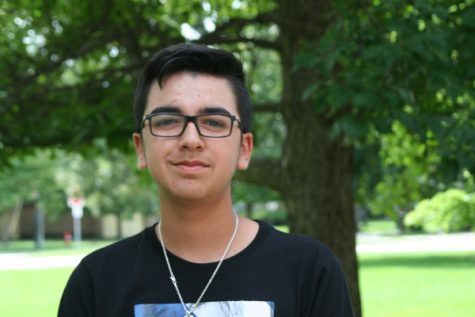 Armando Marmolejo, Staff Reporter

Armando "Man of Steel" Marmolejo has traveled all over the Milky Way Galaxy. He was born on Mars, which makes him the first man on Mars. Armando has also traveled all over the world and is fluent in about every language there is. He has a Chinese twin brother but he was lost on the way back to Earth from Mars. His brother wanted to be a part of Clarion, but since he was lost, Armando came to save the day by joining his first year of Clarion as a sophmore, even though he doesn't age. Contact him at his email [email protected].