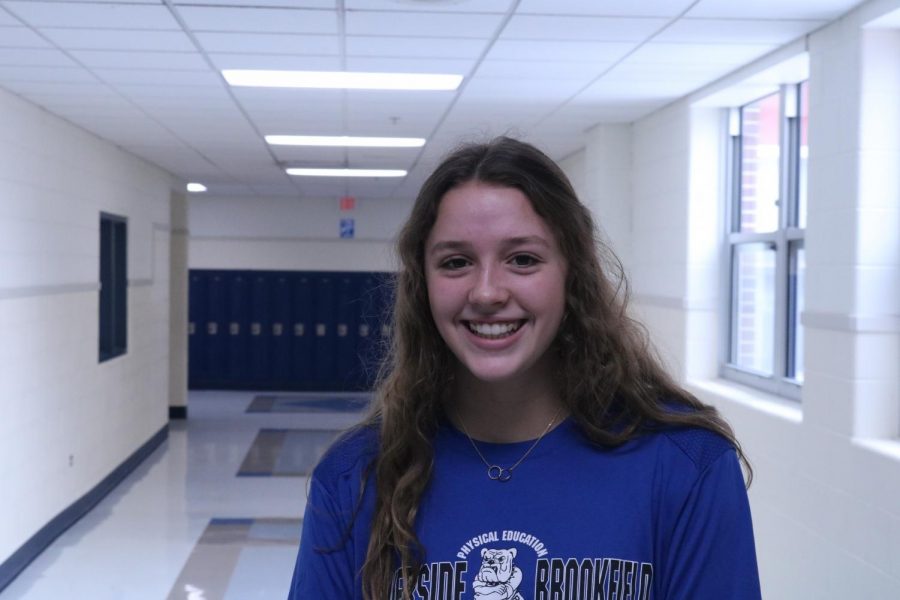 Girls Water Polo: Sophie Bruno
Junior, Sophie Bruno has played on the girls water polo team since her freshman year. This competitive spring-sport is a big part of Bruno's life due to her family connections to the sport.
Her older sister, Tatum Bruno (Class of 2018), went All-State in 2018. Along with their father being the coach for a few years. 
"It was interesting [having my dad be a coach], he knows so much about water polo. He always tries to get us to play with his league," said Bruno. 
His tie to water polo goes back to when he was in high school, playing for the OPRF team and then continuing at the University of California, Riverside. 
Bruno agrees that the sport is hard, but doesn't focus on that because of how much fun she has with her team.  
"A lot of my close friends are on the water polo team, so it is just a lot of fun all the time," said Bruno.