Leno's run rivaled Carson in every way it should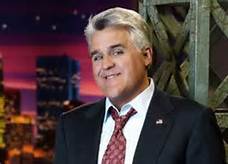 Jay Leno's last words on "The Tonight Show" were as meaningful and heartfelt as he could be. It was at the very very end, after Garth Brooks' final song. It was a small statement that was very personal for him.
"I'm coming home, honey," is a classic line for anybody on T.V.
But for Jay it was much more meaningful, as he explained in his final goodbye. "The first year of this show my mother died. Then my father died. Then my brother. After that I was pretty much out of family," he said.
No matter how many times NBC fired him, he kept the show consistantly funny, and sprinkled the little bit of controversy that is required for it. Now obviously Johnny Carson was the greatest host ever of the tonight show, but Jay Leno was pretty dang close. He has made jokes about everybody from Presidents Bush and Obama to Kim Kardashian and Justin Bieber. That was one of the greatest things about Leno. Everybody got bashed in some way shape or form, from every walk of life, whatever industry they were in. Every guest he had, and everybody mentioned in a monologue, was made fun of in Leno's friendly yet still controversial style.
Overall Jay Leno had an absolutly amazing run as "The Tonight Show" host. He was a perfect fit. He had a smile and a laugh that fit late night. He had enough class and professionalism to keep the show true to its roots and to show respect when needed. Nevertheless, he also had no shame and the ability to push the boundaries  when needed as well. He gave his all and it definitly showed.
Now it's Jimmy Fallon's turn, and I don't think Leno could have handed the baton off to anybody better.