Bridge program eases transition to RB
60 incoming freshmen participate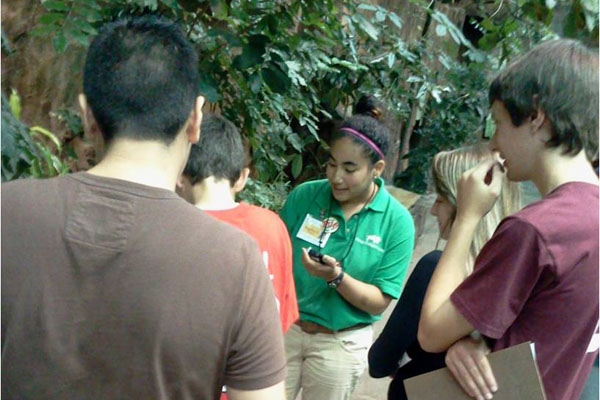 Hang on for a minute...we're trying to find some more stories you might like.

This summer, 60 plus incoming freshmen attended the Summer Bridge Program. Summer Bridge is a program meant to help assimilate kids into high school, with the program being the bridge and the transition to high school being the metaphorical river.  Freshman Frankie Filec was one of those students. Before this program, he was apprehensive about high school and the difficulties that could come with a new school. After the program, he was confident and eager to take high school by storm and have a good time starting the new chapter in his life.  What happened there that changed the outlook of one fourteen year old?
Initially, the Summer Bridge Program was created by former Assistant Principal Tim Scanlon ten years ago. He wanted to help kids who needed extra help. Back then, however, it was essentially required summer school. Students would read their summer reading books together and do a scavenger hunt around the school. Not just freshman would participate in the event. If you were an upperclassmen and needed help, you could be required to go.
Now, the Bridge Program has changed into something else entirely. It is now available for all incoming freshmen.  They are exposed to many aspects of the building, like rock climbing, applied arts, computer  and animation, and RBTV.  Students even take a trip to the zoo.  Core teachers Sarah Johnson, Kevin Dybas, and Kathy Wyszynski taught the primary curriculum on the program.  Teachers Bill Frey, Sandy Czajka, Patti Farlee, Gary Prokes and Patty Sarkady also all participated in helping with the program which was meant to familiarize students with staff.
Many students from different clubs came in to tell the freshmen to be what clubs were fun and what they did in them.  Members of Student Association, K. Kyle Braid, and different athletic teams talked about what they did and why freshmen should join their clubs.
"It was awesome to see the new freshmen and have the chance to show them what it's like to be a Bulldog and how they can be involved," junior Andrew Pilewski said.  Pilewski is on the SA Executive Board and participates on soccer, tennis, and other activities.  Students like Pilewski took time with the bridge program to show freshmen how to get involved at RB.
From the main feeder schools Hauser, Gross, and Komarek, roughly 50 students attended the program.  The other ten percent came from Catholic schools like St. Paul's or St. Barbara's.  This represents an unusually high amount of students, never seen before in the program.
About the Writer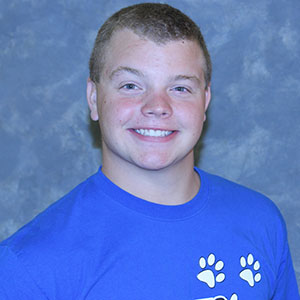 Robby Filec, Staff Reporter

They, (they being doomsayers,) were wrong. They, (the same people,) said the world was going to end in 2012. They, (yes the very same people,) did not realize that 2014-2015 would be Robby Filec's last year of Clarion, and that the world would  end a few years later than planned. Unless he can do something about it… Along with his older, vast array of super powers, he gained new powers after being pushed into radioactive waste by Niko Radicanin, (which is a long story.) These powers include the ability to stuff cupcakes whole into his mouth, quote movies excessively, and sing in the shower, which may give him an edge in saving the world from total destruction.
Robby Filec is a senior (or in 12th grade,) at Riverside Brookfield High School and obviously works on Clarion. He is the President of Student Association Exeecutive Board. He is also very active in Young Life and owns his own landscaping company. (He does free estimates for people in the Riverside Brookfield area.) Filec enjoys spending time with his family and has a younger but taller brother (Frankie,) at RB. Filec is unable to believe how fast time has flown since he wrote his first staff profile just three years ago. He is excited to make his last year in Clarion and at RB a memorable one.
He can be contacted by [email protected]