David Buksa places Top Ten at State in Math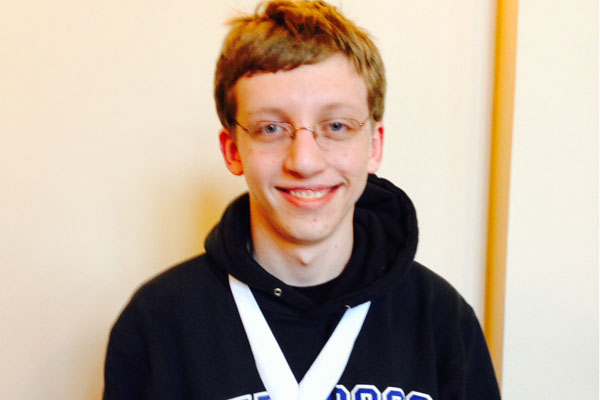 Class of 2015, David Buksa, has made it back home from the State math competition. Saturday, May 3, Buksa placed third in the Algebra II competition at the ICTM State Math Competition at U of I in Champaign.
"We believe this is the highest a RB students has placed in an individual competition at the state level," Math Team Sponsor Melissa Gordon said.
When finding out he placed third, Buksa was extremely excited.
"I was excited because Mrs. Gordon said I was in the top ten, but wouldn't say what I actually placed," he said.
Buksa's goal for next year is to get third again.
"(But) I'll have to see what happens," he said.
Buksa hopes that his performance inspires the team. He wants to show that the questions aren't impossible to answer. He believes that all questions are answerable, and that you just need to have a good approach to the question.
Buksa believes the best way to practice for Math Team is to do old State tests and to just remember all the formulas.
The hardest problem Buksa faced was a sum of cosine and sine.
"They didn't tell me it was cosine and sine though. I had to figure that out myself," he said.
The State Competition was the last event Math Team had this year. Math Team will be starting up in the fall of the next 2014 school year.
Congratulations, David.