National Dance Week: Fitness AND Fun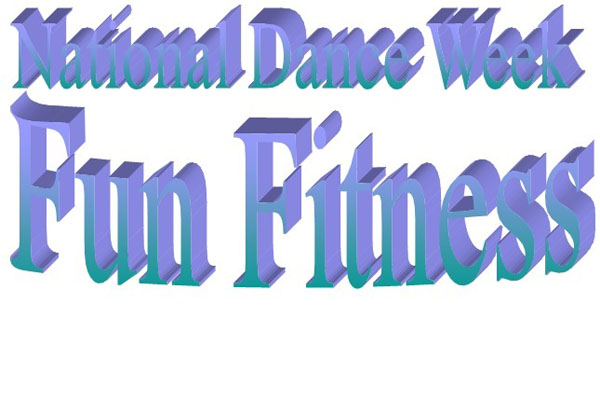 There are many different ways to enjoy dance, as a hobby, just for fun, or as a work out.  Dance can be so much more than just something you do at a school function or in your room with friends.  It can be a fun and different way to stay active and in shape.
Dance works up a sweat and gets your heart rate up.  You do not need to sign up to take classes from a professional dance studio; just take a class here and there from your local rec department or gym.  Videos, available for purchase or at a local library, can also instruct you in how to dance work outs at home.
The most common and popular dance work out is Zumba.  Created by Colombian dancer and choreographer Alberto Perez in the 1990's, Zumba isn't all dance; it also has aerobic elements.  Zumba itself isn't a dance style, but other styles are incorporated with it:  hip-hop, soca, samba, salsa, merengue, mambo, and martial arts.  By estimate, 14 million people worldwide take weekly Zumba classes to stay active.
There are other ways to get moving and having fun while doing so. Find a dance style that you're interested in and go along with it. Sign up for a weekly class.  Even though it's better to work out every day, only doing it once a week is much better than not doing it at all. All dances have their own level of difficulty. It just all depends on what type you're interested in and how hard of a work out you are looking for.
Working out does not have to mean going to the gym and lifting weights. It means to go out and have a good time while you're keeping your body healthy. So go out there and find a dance style that you would like to learn more about and join a class. Or join one of the most popular dance workout out there.
Do what you want to do; just as long as you're being active, dance is just one of the ways to make fitness fun.