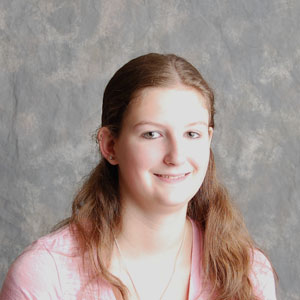 Catherine seems quiet, but once you get to know she's the total opposite! Having fun and being crazy is what she loves to do. This is high school she doesn't need to grow up totally yet. This is her last year and she wants to make a difference. So she's going to try! Catherine joined Clarion, becasue one of her best friends told her it's a great way to make your voice heard! So that's what she's going to do and no one can stop her, not this year!
Catherine's a senior at RB! She is involved in NHS, and is co-captain of the Twirl Team. Catherine has been on the team for all four of her years here at RB. Her favorite subject is math and she loves to dance. She lives in Brookfield and works part time at the local groccery store. Her favorit thing to do is to hang out with her friends and just being herself. One of the sayings that she always says is "Live and Love your Life" because what other way is there to live?
Catherine Jasionowski can be reached at
[email protected]
.
Catherine Jasionowski, Staff Reporter
May 22, 2014

Say goodbye to the Clarion seniors

(Story)

May 19, 2014

Interesting places to travel this summer

(Story/Media)

May 02, 2014

National Dance Week: Fitness AND Fun

(Story)

Apr 30, 2014

National Dance Week, Orchesis spotlights power of dance

(Story)

Apr 29, 2014

Making After Prom memorable

(Story/Media)

Apr 09, 2014

Loving Yourself

(Story/Media)

Mar 13, 2014

Spring Break? Spring Fever!

(Story)

Feb 19, 2014

DIY: Making Duct Tape Roses

(Media)

Feb 18, 2014
Feb 17, 2014

For What It's Worth: Fighting the feed

(Media)

Jan 13, 2014

Try a new outlook for a new year

(Story/Media)

Nov 19, 2013

MAP: What to do on a Friday night

(Story)

Oct 23, 2013

How to have more school spirit

(Story/Media)

Sep 30, 2013

Just be yourself

(Story/Media)

Sep 06, 2013

Do's and Don'ts: Freshman Edition

(Story/Media)