New school web site launched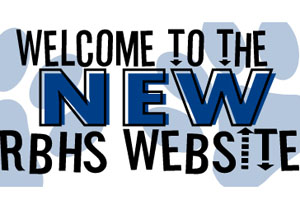 RB unveiled its new website on Friday, October 14. The site features a completely new layout and design, as well as different pages and ways to navigate.
"The look is completely different, the layout is completely different; I think it's a more polished- looking website and it will be easier to navigate and find what you're looking for," said Department Chair of Library and Instructional Technology Alicia Duell.
The previous website's layout had not been changed since its creation in the mid 1990's. Many community members found the site confusing and hard to navigate. Several of the current slate of school board members had made re-working the web site part of their campaign platform.  The school decided to make these changes to better showcase the school to the community.
"We wanted to make it easier for people to find what they were looking for," said Duell. "We changed it to show the community all of the really great things that happen at the school."
Nicholas Gehl, the fine arts department chair, Alicia Duell, librarian and co-webmaster, and Dan Mancoff, English teacher, all worked hard to create the new website. The site took approximately six months to complete.
"The only cost we incurred was paying a company to design the template. We created all of the pages ourselves," said Duell.
In addition to this, the web address has also changed. It is now www.rbhs208.net. The website also has new resources for students, staff, parents and the community.
"The site had not been changed since the mid '90's. It was time for a change," said Duell.