Skinkis' budget recommendations include cutting 10+ teachers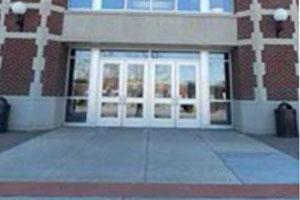 Hang on for a minute...we're trying to find some more stories you might like.

On Tuesday, February 14th, Superintendent Dr. Kevin Skinkis revealed his recommendations to the school board to combat RB's $1.6 million budget crisis.
Skinkis began by updating the board on what Board President Matt Sinde, Principal Pam Bylsma, and he had been doing to address this issue. They visited RB's three primary feeder schools (Hauser, Gross, and Komarek) and RB's Patrons' Council to conduct four well-attended public sessions to inform the community about the current budget process and about how the board is planning to approach the budget.
At the sessions, Skinkis provided community members with an e-mail address ([email protected]) for attendees to voice their concerns and provide feedback on the budgeting process.  According to Skinkis, around twenty emails had been received by February 14th.
Many of the parents of current students and community members who supported the referendum last year asked many questions at these sessions.  According to Skinkis, questions covered "the overall vision of the board and where the district is going in regards to addressing the revenue side of the budget deficit."
Skinkis continued to say that the group was not surprised by the fact that approximately ten teachers will have to be let go and that the district will have to change the manner in which the school is run. He also reiterated that these are only short term cuts and that the board is working to solve financial concerns on a monthly basis. The board's goal is to develop a budget for the 2012-2013 school year that will balance the budget as best as possible.
As part of this plan, Skinkis also recommended that administrators, who are not bound by the collective bargaining agreement, take a pay freeze for the upcoming school year.
He said, "This will be a budget reduction of anywhere between $15,000 to $17,000."
In the spring and summer, the board will begin to address how the school will increase its revenue. Working cash bonds and referendums are the two main sources of revenue for public schools. Because RB is not attempting to pass another referendum this year, it will have to look at increasing its working cash bonds to make up the deficit.  Skinkis feels that by re-issuing the school's working cash bonds, financial stability will increase and the school will be allowed to recover.
The school board is taking this approach to solving the budget deficit because they are a new board with a new perspective on how to balance the budget.
While board members have stated that they feel positive about how this issue is being addressed, others in the community are not quite so optimistic.
One of those community members is former Board of Education President Jim Marciniak.  Marciniak stepped down from his position rather than run for election in 2011.
Marciniak said, "As stewards of the district, the Board has a duty to continue to engage the community and secure adequate financial support from all of us for our public high school. Right now, it doesn't look like the Board is interested in fighting for RB."
Marciniak does not think the board has lived up to its mission.  He said, "It has failed to do what the voters said to do – reduce costs to match the available revenues. It has papered over this overspending by taking a deficit that it appears to have no intention of finding funds to repay – except by rifling the pockets of the families who have students at RB with an ever-growing list of fees."
Everyone will have to wait until next year's budget is finalized to really understand how the board will fix this major issue, or if it will merely continue to patch up the growing leakages.
The rest of the budgeting process will occur between now and the opening of school for the 2012-2013 school year.  Skinkis said that the board is working hard to ensure that RB remains "a comprehensive school."
He also noted that one of the worst possible scenarios would be for RB to become a building that was only open from 8 am to 3 pm without any sort of extracurricular activities.  However, he noted that this has not occurred yet and that he hoped it would not occur in the future either.