The Red Line: He's Back!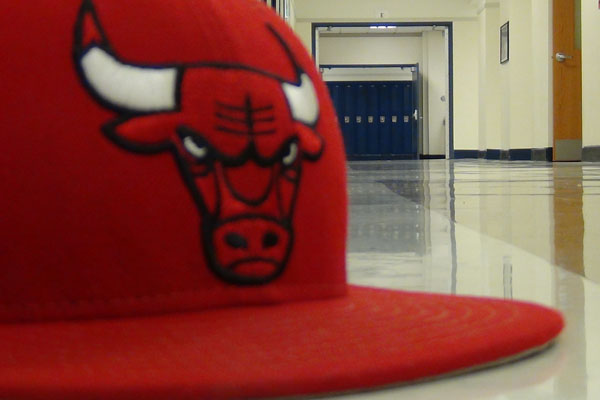 We can all exhale now and quit making memes online. Derrick Rose is back, and he is playing like everybody hoped that he would.  Running in transition, being fearless. He even dunked off of his left foot. Overall for the minutes that Thibs gave him in the first pre-season game, he did pretty bang on what he was supposed to do. He scored 13 points in 20 minutes, shooting 5-12 from the field, with three assists two steals and three rebounds.
Rose was mad for not playing as much. Thibodeau responded with a quick and effective statement explaining Rose's minutes would be limited even if he was not injured. I get the fact that Rose is a competitor, and that he wants to play every minute he can for his team. But Thibs is the grand master here; he has a system that has worked since he got to Chicago. Also it is pre-season, and the first game at that. As we get closer to October 29 the main seven or eight guys will get increased minutes.
Either way, on The Red Line, I am going to start a specific system for when I post. Basically every three games I will post on how the Bulls have been doing. The reason being is because three games allows me to see trends within the team, and how they fluctuate over a long period of time. I will also post around the All-Star Break with voting results, and during the playoffs more frequently as well. Also in the playoffs I will start giving brief updates of other series of magnitude. Any other major event that could happen in the NBA I will update briefly as well, such as a trade, a DUI arrest etc.
But for today the Bulls played well.  Taj Gibson had a great game and so did Deng. Joakim Noah didn't play which isn't concerning yet to me, but definitely something to keep your eye on throughout the month. This team has the final piece of the puzzle with Rose coming back. The pieces are now all in place for that championship run that this city has been waiting for since Michael won his last one.
Derrick Rose needs to do what he does best to get his team there.  In the words of Thibs, "Run the team, get us organized, organize us at both ends, lead us, unite us, inspire us, all the things that he normally does."