THE RED LINE: Everybody calm down!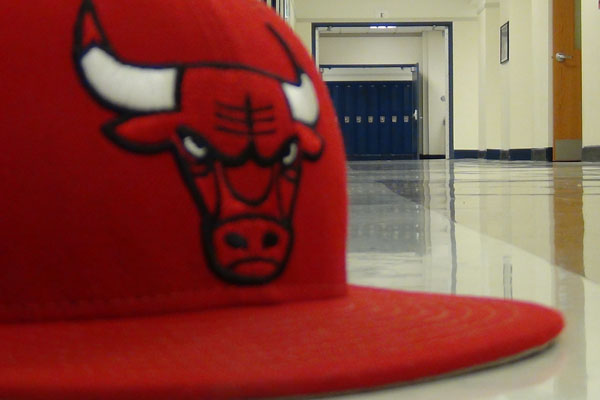 My goodness, people get worked up so quickly. It is literally so annoying! Yes, Derrick Rose and Joakim Noah are sitting on the the bench because of injuries. The knee is sore, but wouldn't that be expected after not playing for a year? Even John Paxson, who is the Bulls VP, is not worried at all.
"We never anticipated a straight line," Paxson said. "He had a little soreness and we are being ultra-conservative because it's the third game of the pre-season."
Same situation for Joakim. Thibodeau said after the third game, "The good thing is he has been able to practice."  Both go through full practices and workouts with the full team. It ultimately is the pre-season! This is the time where teams get acclimated to new pieces added and back into shape and get into the final stages of injuries. Both players are completely fine and are expected to play soon.
As far as the games, the Bulls are 3-0 so far!, with wins over the Pacers, Grizzlies, and Wizards.  There was a little bit of a scare as they only beat the Wizards 83-81, but when you look at who played, it was mainly the Bulls' role players like Tony Snell and Mike Dunleavy playing against the Wizards' starters. Taj Gibson, Carlos Boozer, and and Luol Deng have been the main leaders stat wise in the first half of the pre-season. Gibson is averaging 17 points per game. Boozer has eight rebounds per game, and Deng has five assists.
Overall that's not a bad start.  There are some slight flaws with the new rotation and personalities, but again I say that's what pre-season is about. Everybody stop freaking out about Rose and Noah! They are going to be perfectly fine.
You just watch.