THE RED LINE: Let's get down to business (Part 2)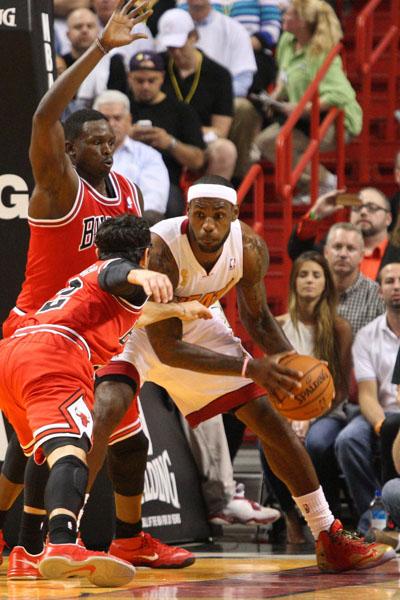 Throughout the creation of sports, there has been one story that is always unlikely to happen, and yet it always finds a way to creep into our lives every once in a while.  In March Madness, in the NBA, MLB, in every league, stories get passed around from generation t generation of teams that faced the most adversity they possibly could who channeled their inner strength to come out on top.
The Bulls are in exactly that sort of situation now.
They are the definition of a Cinderella team.  Tom Thibodeau is the type of coach who refuses to tank.  It's just not his style.  The way the East is going right now, the Bulls could still end up with a 3rd-6th seed at 42-45 wins.  If they get one of those seeds, that could be an automatic bid to the second round.  An upset could happen.  Not to mention facing a team from the powerhouse Western conference where possibly 13 teams have a shot at the title.
Here's the scenario:
1.  The Bulls get Jimmy Butler back from injury.
2.  Start turning it around and winning before All-Star Break.
3.  After the break, figure out what to do with Luol Deng.  Trade him, release him, or sign him to a deal.
4.  If you use Deng as trade bait, maybe the Lakers will part with Steve Nash.  Or the Timberwolves could part with Kevin Martin.  Or give the Hawks a call for Kyle Korver.  Joe Johnson from the Nets could be an option as well.
After getting a final piece via trade, that piece, whoever it is, needs to fill the hole left by Derrick Rose.  Become a superstar.  Either that, or Noah and Boozer will have to step up and have MVP caliber seasons.
It is possible, extremely possible.  It is what I hope happens.  If management buys into Thibodeau, and the pieces get put into place, it could happen.
Maybe, in a year, you'll be watching a 30-30 documentary about that exact story.