The Red Line: Hot streak looks promising
Jimmer Ferdette adds spot-up shooting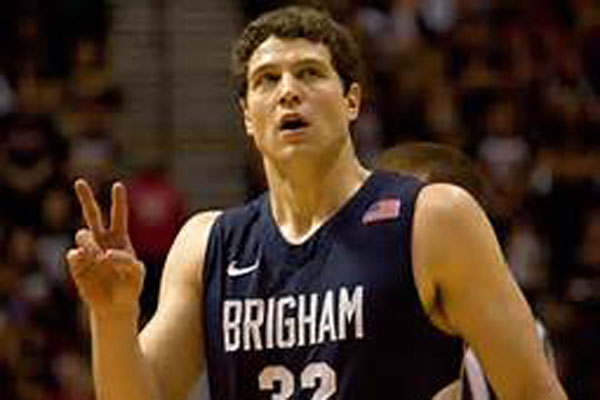 Riding a win streak in the second half of the season is the greatest thing you could do if you're the Bulls. Momentum is going to be the key going down the stretch. If they have that, you never know what could happen come playoff time, especially with the signing of a sharp shooter like Jimmer Ferdette from the Kings. He'll bring that one piece that the Bulls have always lacked, spot-up shooting. He proved that by hitting his first shot as a Bull yesterday against the Knicks, for which he got a standing ovation for as he walked onto the court.
Jimmy Butler coming back isn't a bad thing either.
"Jimmy, he brings that fire. He brings that intensity," Joakim Noah said.  "He brings a lot of heart to this team. He takes matchups really personally, and I love that about him. I think he represents what Chicago Bulls basketball is all about. I love playing with Jimmy."  Said Joakim Noah after the Bulls 20 point routing of the Golden State Warriors.
"I hate sitting out," Butler said.
So all of these signs are great. You know that Snell, Augustine, Boozer, Dunleavy, Noah, Hinrich,  and Butler will give you consistant play. Add instant offense man Jimmer Ferdette and you got yourself a dang good 8-man rotation, which I think could be enough to challenge the Heat and the Pacers. It could possibly even lead to the conference finals.
Don't believe me? Flashback to 2010. The Bulls are the 8th seed versus the Boston Celtics. Derrick Rose is a rookie and it's a first round series. It was supposed to be a sweep, yet somehow the Bulls took Boston to seven games achieving the most overtimes in a seven game series ever in the history of basketball. When it comes down to crunchtime, the Bulls love it. It's where they thrive, under pressure, being the underdog. That is exactly the situation they have here.
They could be the upset story of our generation.