More crazy weather about to come in
Get ready, all ya lonely girls.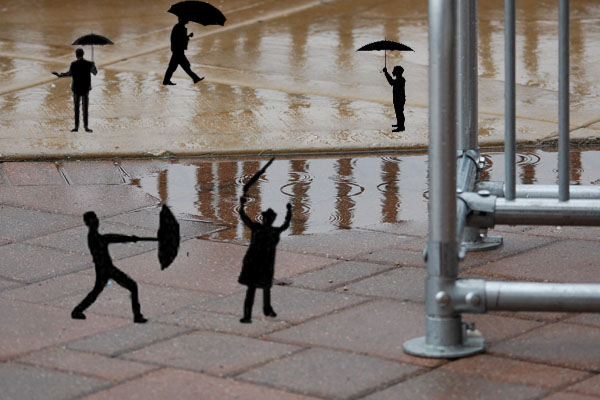 Hang on for a minute...we're trying to find some more stories you might like.

Crazy weather is an understatement for Riverside and Brookfield, Illinios, and many people were glad that the snow was starting to melt. Still, the snow has returned yet again on Tuesday night, and many believe that it's the last breath of snow for winter.
We've talked with our weather girls, and have they got news for you, so you better listen. Using innovative and groundbreaking meteorology techniques and technologies to predict the upcoming weather patterns, our weather girls here at Riverside Brookfield High School have determined that next week, starting at about half past ten, for the first time in history it's gonna start raining men.
Hallelujah.
It's needless to say that, should you decide to leave your umbrellas at home, you'll likely get absolutely soaking wet. It's been predicted that 100% of all ya lonely girls will definitely leave the umbrellas.
Some of the man-storms will be more severe than others. We think that the first hours of the storm will be tall, blonde, dark and lean men, soon to be followed by rough and tough and strong and mean men.
We've interviewed Mother Nature about this weather, and we've discovered that she's a single woman too. Fortunately, she was more than happy to talk to us. She told us, "I took over heaven. I did what I had to do-hoooo. I just want each and every woman to find the perfect guy."
After some careful study, we've discovered that this storm will be more powerful than anything else we've seen in decades – it's more than capable of tearing your roof clean off. If you decide to stay in bed, be prepared to have a house overflowing with men.
Hallelujah, amen.
These storms could last several days, so you should prepare for it. Suggested ways of preparing include buying a heart shaped bed, jumping out of tall buildings to go after the men, and putting on some running shoes – those boys may play hard to get.
We hope you all figure out a way to deal with the stormy weather, that's about to begin – we can already hear the thunder.
Thank you, goodnight, and we're your weather girls.
Uh huh.
Sponsor's Note:  This column is intended as humor.  Clarion does not believe that it will actually start raining men.
About the Writer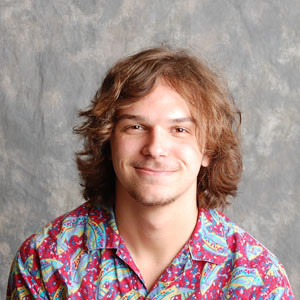 Sean Pruett-Jones, Staff Reporter

Sean Pruett-Jones is an old fashioned romantic whose two favorite things are commitment and changing himself. He loves long walks on the beach in the moonlight and lovely hikes through tranquil forests. He has flowing long hair, dashing facial hair, sparkling eyes, and a great sense of fashion. He listens to wonderful music that appeals to all sorts of different people. He plays the guitar beautifully, capable of serenading even the most avid music hater with his luscious melodies. He wants to go to the country of Sweden, his favorite country, for the lovely country, the beautiful language, and the great culture and food. He is very sociable on weekends and breaks.
Actually, Sean Pruett-Jones is Zoidberg. His two favorite things are Cheez-Its and horror movies. He loves long walks down aisles of Gamestop and hikes through mountains where he gets attacked by bears. His hair is not part of him, simply some hairy creature living on his scalp. His eyes are brown. His facial hair is patchy, messy, and absurd. He wears hawaiin shirts, khaki shorts, and tennis shoes. He listens to metal. Death, Folk, Progressive, Industrial, Symphonic, Gothic, Neo-classical, Pirate, Power, Melodeath, Space, Black, Post, Epic, Djent, Pagan, Swamp, and Trance Metal. He chugs out heavy riffs on his guitar while his parents scream at him to turn it down. He wants to go Sweden because it is the multiverse of all metal bands like Falconer, Draconian, Vintersorg, Pain of Salvation, and Oddland. He spends his weekends getting fat on brownies and playing video games.
Sean can be reached at [email protected]