The Red Line: The Cinderellas took this one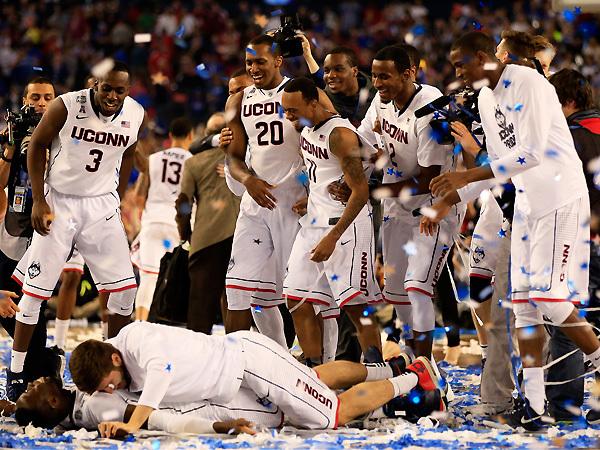 Not since legendary coach Larry Brown coached the 1988 Kansas Jayhawks has a team lower than one of the top four seeds won the NCAA championship. That became a guarantee when the Wildcats of Kentucky and the Huskies of Connecticut faced off in a highly intense championship matchup. UConn guard Shabazz Napier went absolutly berserk, hitting nearly every shot behind the three point arc that he took, finishing up with 22 points. James Young stole that role for the Wildcats and finished with 20.
The amazing thing to me is that Connecticut never trailed.  Kentucky shortened the lead definitely, but throughout the game Uconn always kept the edge because of the slight lead on the scoreboard. There were hustle plays on both ends and it was a very admirable and hard fought win.  Still, that first burst from UConn, when they extended an early lead to 30-15, is what killed the Cats.
This year's tournament was a really fun one with upsets all over the board.  Everyone's bracket was busted after the second round.  By the way, I will have you know I picked Mercer and Stephen F. Austin to win.  Just saying.  Florida was the only team in the Final Four who you could say was "supposed" to be there.  That was the best part about this specific March.  Nobody knew what was going to happen.  It wasn't like when Kentucky won with Anthony Davis.  That team was basically guaranteed a championship.  This year, you literally could not make accurate predictions past one round.  If you were a TV analyst saying one team was going to the Elite Eight or the Final Four, it was almost pointless.  Your pick was most likely wrong.
This tournament had more implications than just a champion though. This draft is supposed to be more stacked then the 2003 draft with Lebron James, Carmelo Anthony, and Dwayne Wade. Some players solidified their draft status as NBA talent, and other did not. Here's a look at who did and who didn't.
ESPN top 10:
1: Andrew Wiggins, Freshman, Kansas
2: Jabari Parker, Freshman, Duke
3. Joel Embiid, Freshman, Kansas
4. Dante Exam, Australia
5. Julius Randle, Freshman, Kentucky
6. Aaron Gordon, Freshman, Arizona
7. Marcus Smart, Sophomore, Oklahoma St.
8. Noah Vonleh, Freshman, Indiana
9. Tyler Ennis, Freshman, Syracuse
10. Gary Harris, Sophomore, Michigan St.
My top 10:
 Aaron Gordon, Freshman, Arizona
 Marcus Smart, Sophomore, Oklahoma St.
 Julius Randle, Freshman, Kentucky
 Adreian Payne, Senior, Michigan St.
 Frank Kaminskey, Junior, Wisconsin
 Shabazz Napier, Senior, Uconn
 Jabari Parker, Freshman, duke
 Aaron Craft, Senior, Ohio St.
Doug Mcdermott, Senior, Creghton
 Mitch Mcgary, Sophomore, Michigan
About the Contributor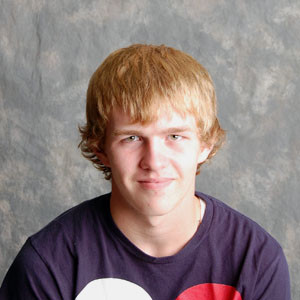 Jeremy Baartman, staff reporter
Jeremy Baartman is a pokemon master from the Kanto region. One day when he was out training with his faithful pokemon Charizard. He was shocked when Charizard...