THE RED LINE: Will this be the year for the Bulls?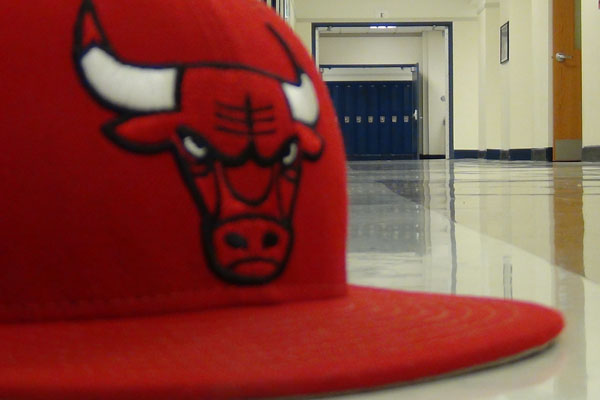 First off, yes, the name of this blog is a subway line in Chicago. Yes, I know that the line does not go by the United Center. But for the sake of keeping the color scheme and having a clever title I went for it. Anyway, this upcoming season for the Bulls will be a key one.
Derrick Rose will finally be coming back from his ACL injury. Luol Deng will be in the final year of his contract. They will finally have a team that is fully healthy to play with and hopefully stay that way.  Still, the Indiana Pacers are now a formidable rival in the division, and the Cleveland Cavaliers, and Detroit Pistons are up and coming. Not to mention the fact that the Heat are still the clear favorites in the Eastern conference.
That is a lot of pressure on Rose.  It's a lot to ask him to be that big of a leader at only 24 and to resurrect a team to championship status, something only done in Chicago by the great Michael Jordan.  Still, Rose is a competitor and we all know he is going to lay it on the line to accomplish that goal.  If you watched the #return videos on YouTube or in Adidas commercials, you saw examples of the amount of work he put in during the year he was out.
Rose's toughness was questioned with his injury.  A lot of people were extremely angry with him, partially because Deng and Noah were also hurt but still played as well as all of the other ads that he was doing. But what people forgot was the severity of the injury. And that shook his confidence a little bit. He was not comfortable playing without being able to give the same skill he gave before the injury if not more. Now I personally would rather have a Derrick Rose who is fully confident in his game to play, rather than a player only capable of being part of what he used to be.
Putting all that aside, I predict the Bulls are in the championship hunt. A key to their success this year is their ranking of 3rd overall in points allowed. They are arguably the best defensive and rebounding team in the NBA. Combine that with a fast break game in Rose and Deng for spot up shooting, and they have a clear shot at winning the Central Division. It will be close though. The Pacers are a similar style team to the Bulls, and will put up a tough fight. And they also have to watch out for the Cleveland Cavaliers, and the Detroit Pistons. Both made huge signings in free agency this off-season with the Cavs getting Andrew Bynum and the Pistons signing Brandon Jennings. They help make this division one of the toughest in the league. In the Eastern Conference as a whole, they will place second behind the Miami Heat, beating out Indiana, Brooklyn, and New York. I don't see the Nets going past the fourth seed in the East. I think the age of Kevin Garnett and Paul Pierce won't make much of a difference and Brooklyn will stay in stasis. New York will also drop. They are just not a coherent team. Indiana will struggle last in the season.
The conference finals will be the Bulls and the Heat. A rematch of two years ago. This season will be extremely interesting. And will be a key one with so many big players contracts running out next season. But no matter what way you look at this NBA season. The Bulls are ready and able to leave their mark on history.
Predictions/Additions and Losses:
CENTRAL DIVISION:
CHICAGO 52-30 (Lost PG Nate Robinson to Denver, drafted SF Tony Snell from New Mexico)
Indiana     50-32 (Re-signed PF David West)
Cleveland 46-36 (Signed C Andrew Bynum)
Detroit      42-40 (Signed PG Brandon Jennings)
Milwaukee 37-45 (Lost PG Brandon Jennings)
Overall
Miami         55-27
CHICAGO  52-30
Indiana      50-32
Brooklyn   49-33
New York  48-34
Wahsington 47-35
Cleveland 46-36
Atlanta 43-39
Big Questions:
Will D-Rose coming back be enough to get the Bulls to the Finals
Will the Heat capture that elusive third title?