THE RED LINE: What do we do with Deng?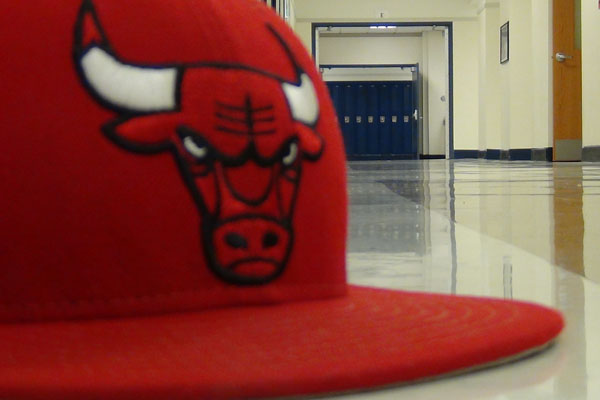 What could we do with Luol Deng? To be quite honest there are a infinite number of possibilities with this talented small forward. Trading is an option, but releasing him and signing a free agent next summer is one. Also you could just keep the guy! I mean he has been an extremely solid player for us when not injured. Why should we risk loosing an All-Star small forward and not receiving one in return? But if Gar Forman decides for some God-forsaken reason that Luol Deng is better off not on the Bulls, there are some interesting scenarios that could come to pass.
Rudy Gay: Like Deng, Gay is a small forward. Once the leader of a Grizzlies team that really wasn't that great, even he was dealt right as he got them to where they are today (ironically). Even when he got traded to  Toronto, he still averaged 18.2 points and 6.2 rebounds per game. Now his contract is running up in Toronto and we could risk releasing Deng and signing Gay next summer. Probably a better idea though would be to trade Deng for Gay directly. That trade would not need any other pieces attached. They have similar contracts that are about the same amount of money. The Bulls could let the rest of Gays contract run out and then continue negotiations that the Bulls couldn't get done with Deng.
Danny Granger: He is definitely an injury risk according to Gideon Asen LLC after playing in only five game last year and averaging 5.1 points in each. Still he is about as much of an injury risk as Derrick Rose is, so you do the math. When he isn't injured he has been the staple of the Indiana Pacers, averaging 18.1 points per game and 5.1 rebounds per game. He is very very similar to Deng and Gay, not only in stats and playing style as a swingman, but also in contract size. Deng traded for Granger would again not require any other pieces involved. It could be a direct trade and the Bulls would use the same process as for Gay. If the Bulls wanted Granger they would have to trade for him. If free agency happens, the Pacers will re-sign him almost instantly.
Carmelo Anthony: Now we are getting into riskier territory. The Bulls don't have the contract space to sign Anthony to a max contract along with Derrick Rose. Also Carmelo is kind of a one man show. But if Derrick Rose is willing to a complimentary role it could happen. Lots of pieces would have to be moved. Deng, Daequan Cook, Marquis Teague, and Eric Murphy would all go to the knicks and Melo to the Bulls. Even after that the Bulls would have to enter negotiations about contract size.
Kevin Durant: Durant works well in a three-headed monster type of system, which is what the Bulls have. It would be Rose, Durant, and Noah. Now they would have to do some slight weight shedding but they could sign him in free agency. Again the best way for this to work would be to trade for him mid-season and then sign him to a new contract. If the Thunder would ever consider it, to get him the Bulls would have to trade Deng, Teague, and Murphy, receiving Durant in return.
Lebron James: What if this were to actually happen? Gar Forman pursued him in 2010 and failed. But could the Bulls actually sign or even more insanely trade for him?? To do it they would give Luol Deng and Taj Gibson as well as an up-coming first round draft pick. Now this is the most extreme of all of the possibilities. But it's a crazy world out there. We have no idea what could happen. Did you ever expect Michael Jordan to retire twice and come back after each?
Like I said, the possibilities are endless for the future of Deng. But again I also say, why Deng? Why can't the Bulls get more boosted at shooting guard? Or another power forward  to bolster their back court? They have an already talented starting five. All they would need are a few more role players. The only reason any signing or trading needs to take place, is if the Bulls give up Deng or another key piece.