Stormy weather does not rain out nice start for Boys' Tennis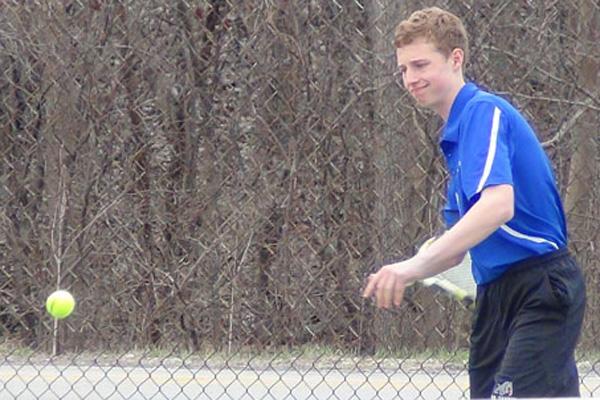 The boys tennis team has started out the season strong with a 4-3 win over Bolingbrook.
The tennis team has been struggling along with many spring sports this season to get outdoor practices on real fields of play due to all of the rain and bad weather, but it hasn't phased the team.
Freshman player Matthew Pilewski said, "The cold weather is providing us with a good challenge."
The team has continued plugging away at indoor practices, which allow the team to focus on different skills due to the indoor setting.
"We've been doing pretty good as a team," freshman Elvis Begic said.  "But it's still early and we expect to continue to grow as a whole."
Junior Joe tan recognizes that the team looks a little different this year.
"The number of people in tennis has dropped this year," Tan said, though he still expects the team to perform well, even without some of their more experienced players.
The team competes in its first home meet Tuesday, April 22, against conference foe Elmwood Park.