Badminton sets stage for next year
Six players head to Sectionals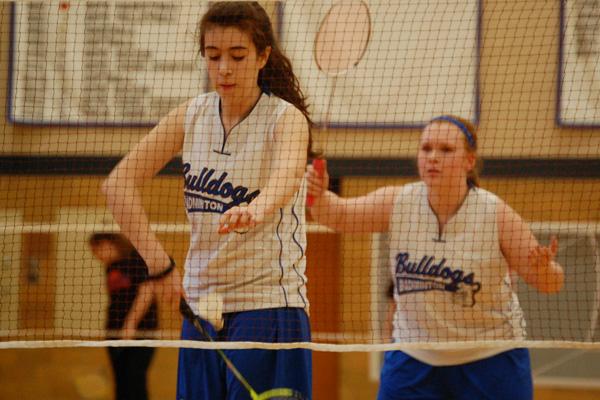 RB is known for several sports-basketball, swimming, wrestling, but one sport that isn't spoken of often is badminton.
The badminton team has been steadily improving over the years, and with their new coach, Lanette Niemann, the girls have been improving on their already well established technique.
The girls on the badminton team have improved from the beginning of the season as a whole and individually as well.  Many girls credit some of their strides forward to new technique shown by Niemann.  As a result of the team's hard work, six girls made it to Sectionals this year, although no one has made it to State, yet.
The Varsity Doubles One team, with Juniors Kate Buckley and Miranda Molina,is are confident that the experienced gained from playing other teams' best players will help them senior year to make it to state.  And Junior Alex Bakalich, one of the best singles girls in the program, has high expectations for next season.
"I'm going to practice every day for next season," Bakalich said about how she planned to prepare for her senior year.  The upperclassmen expect to perform better next season than they did this year.
But what about the underclassmen?  With this year's seniors gone next year, new varsity spots will be open and provide an opportunity for girls to get a lot of experience.
Sophomore Lauren Paisker is she's excited for next season.
"I hope to do a lot better," Paisker said, "but I still have a lot to learn."
With the 2014 season over, the girls' badminton team plans to work hard all summer and come back next year with an even better team.