Girls' water polo stumbles at the finish line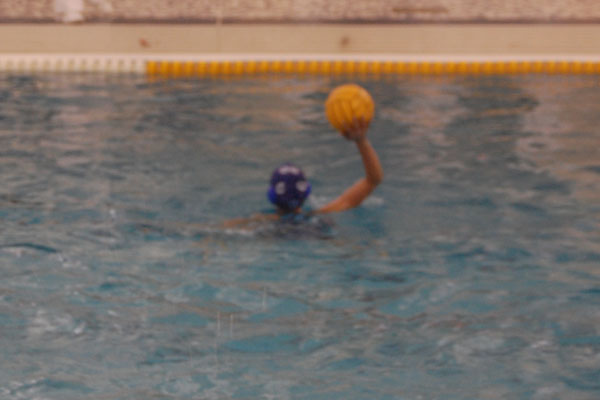 Despite a respectable 7-7 start to their season, the varsity girls water polo team did not have the finish to the season that they desired, losing their last six regular season games.
The second half to their season started out well enough, with Catie Kartje scoring four goals in a 12-7 win against Hoffman Estates.After a 14-6 loss to Bremen and a 11-5 loss to Bradley Bourbonnais, the team won Richards 8-4 to go into the Hersey tournament with a .500 record, at 9-9. The girls performed respectably in the tournament, winning two out of the four games. In their first game of the tournament, the girls lost to Lane Tech 6-2. The girls also lost their next game to tournament host Hersey 6-4. The second half of the tournament went far better for the team , as they won both of their final two games. In the first, the girls defeated Morton 8-7 on the back of Destiny O'Day's four goals. In the second, Riverside Brookfield defeated Maine West 8-4 with Catie Kartje, Allie Burke, and Hannah Flynn each scoring a goal.
The good luck ended there. Despite being of "equal" stature to their final opponents, the Bulldogs have not won a game since then, falling to a record of 11-17. In the first game of the skid on April 22, the Bulldogs were walloped by Lincoln-Way East 12-1. The next day, the girls lost to St. Charles East 9-5, despite five different Bulldog players chipping in a goal each. The next week, the Bulldogs took on Waubonsie Valley and Northside Prep, both by a score of 10-4. To close out the season, the Bulldogs played Marian Catholic and Metea Valley. In the first to the two games, Catie Kartje had two goals and Sydney Veon and Dana Callahan each had one, but the girls lost to Marian 10-6. In the final game of the season, the Bulldogs lost to Metea Valley 6-5 in OT on the back of Callahan and Veon each having two goals. In the IHSA Sectional, the Bulldogs lost to rival Lyons Township 16-3.