Nine swimmers paddling to sectionals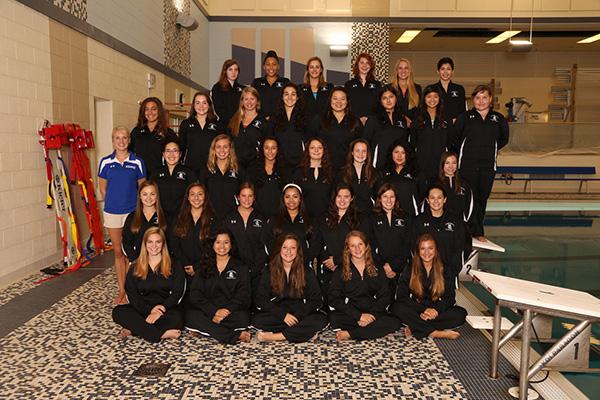 The girl's swimming team has been very successful this season with nine girls going to Sectionals next weekend.  Significantly, not only did most of the varsity team make it to Sectionals, but the majority of them are juniors.  As current seniors like Nicole Capone and Mia Avina graduate, the juniors look ease the transition to next year's team.
Senior swimmer Athena Canoy said, "The juniors will do fine leading the team next seasons.  They're already used to being at that level."
Though nine Bulldogs are heading to sectionals, Senior Lucia Adami predicts only one or two will make it to State this year.  Last year, only Sydney Veon ('14) made it to State from the team.
Even if the girls don't make it to State this season, the Juniors will take valuable experience from this opportunity and be able to use it next year not only as motivation, but as an edge because they will know what is expected at that level.  Even some of the underclassmen, like Freshmen Jacqueline Servin, recognize the potential for growth over the off season that will lead to future success.
"It's a hard sport but everyone is in together," she said.
Only time will tell of the success of the Bulldogs next weekend and next season.