ACE teaches RB about the environment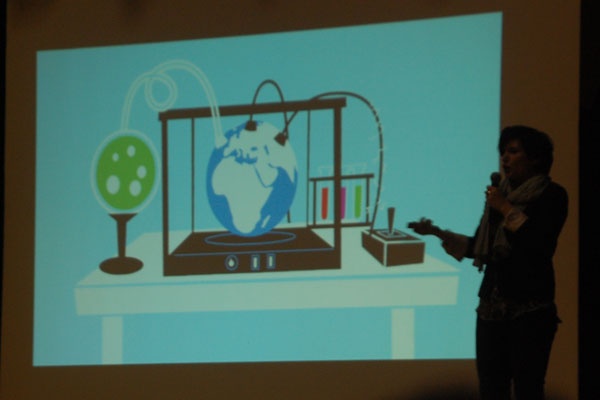 On Wednesday, February 23, during all science classes, students made their way to the auditorium to watch a presentation made by the Alliance for Climate Education (ACE).
ACE is an organization that travels around to different schools to try to educate kids to make a difference in the environment. The whole presentation was about how climate change affects everyone, and the problems within the environment such as global warming, the increased level of carbon dioxide, and the high levels of energy humans use.
One of ACE's goals in the assembly was to have all the students commit to a DOT (Do One Thing). They gave some options and ideas of what the DOT could be, like to recycle, bike or carpool, unplug electronics, buy smart, take shorter showers, and use reusable water bottles. They want students to see that any environmental change, no matter how small, can make a difference.
The Alliance for Climate Education is in correlation with Jame Holt's Eco-Action team. They aid the team in doing projects to help climate change and make RB a greener school.
"I believe we can start something that will actually move the world further," junior Jon Kingzette said.
"It was interesting to learn more about the environment and see what we can do to help," said junior Aron Perfect.
For more information on ACE and the Eco-Action team, go to www.acespace.org or email Holt at [email protected] or visit his room 118 in the science hallway.