Pedestrian bridge over 1st Avenue proposed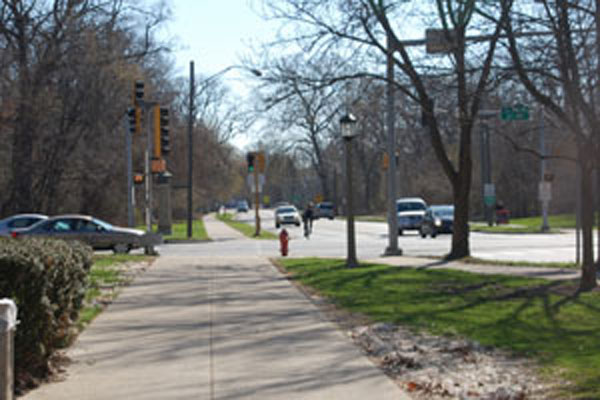 Hang on for a minute...we're trying to find some more stories you might like.

A little over two weeks ago, the Riverside village board discussed a potential bridge on First Avenue to help people cross the street more safely and easily. The idea was supported and the board give permission for grant applications.  It would help students of RB and Hauser get to school more conveniently and help benefit anyone who may cross the street regularly.
Three local residents, Rob Dixon, Michelle Ryan and Randy Brockway are the heads of the committee. They are working hard to apply for government grants for the bridge.
"We wouldn't use the money from local taxes but from Federal grants," said Brockway.
If all goes well the construction for the bridge would start in three years. First the committee must receive money from the grants to help pay for all the work. The bridge will cost anywhere from two to three million dollars.
The bridge would benefit RB students that have to walk to school every day and students that attend Hauser that live in Brookfield. The four way stop can become very busy and traffic can prevent people from crossing safely.
The committee is also talking to the Brookfield zoo and they are very interested because it will help reduce our carbon foot-print. The bridge would help encourage people to walk or ride their bike which will help reduce pollution.
"It would be a real positive impact, it would help connect Riverside and Brookfield together over the busy road," said Brockway.
About the Writer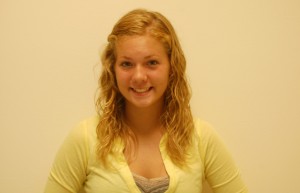 Renee Miedlar, Public Relations Editor

Sugar and spice and everything nice, these are the things that make up Renee Miedlar. She enjoys a nice hot cup of tea paired with a long book. She also enjoys busting out a rhyme with her fellow Clarion member, Candice Shelbrack. Taco Tuesdays with her life long companion, Celina Villegas, is the highlight of her entire year. Her best friends and family mean the world to her, and she wouldn't be able to survive high school without them. Some may question her ways, but soon realize that no one can reckon with her. She dreams of being Indiana Jones, discovering and saving the world on a daily basis.
When she's not dreaming of being in an alter universe, she's thinking of new ways to promote the paper to the RB community. She also works with AST and OLAS, her other guilty pleasures.
Renee Miedlar can be reached at [email protected]