The realities of parent-funded clubs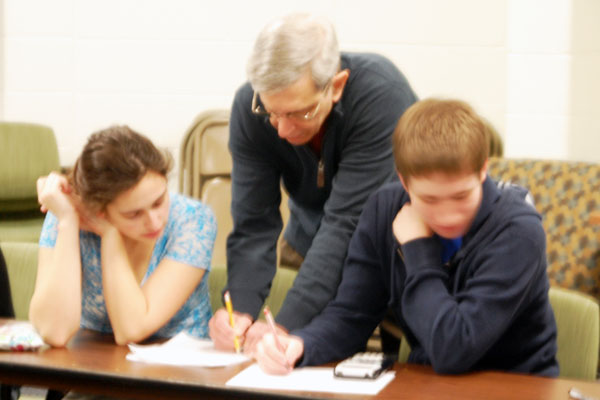 Earlier this year, Math Club and Art Club became the first two clubs at RB to get reinstated under the new board policy allowing parents to privately fundraise for individual clubs.  22 clubs were eliminated due to budget cuts.
"It cost $1,813 to fund Art Club, and $3,900.30 to fund Math Club," said Assistant Principal John Passarella.
Math Club received its money from a group of parents who both solicited the money and donated their own.  Art Club was funded by a single parent who donated all the money but wished to remain anonymous.
When asked if parent funding is a good model to use for club funding, Passarella said,"No, it is not a good way to fund clubs. It does work, but it is not the best."
According to Passarella, it takes a great deal of additional amount of time and work to get a club running with parent funding.
"Parents have to raise money, then give it to the school. Then we have to post a opening for a club sponsor, and then I have to interview the people who signed up, and perform a background check. It is just not as smooth as it would be if the funds were set up from the previous year," said Passarella.
Both Math Club and Art Club were reinstated close to the middle of the school year.  Math Club's reinstatement had to wait until after Winter Break due to difficulties locating two co-sponsors.
Parent donations must be used specifically for the club to which they donated.  They can withdraw this money anytime until a sponsor is chosen.  Once the school board has chosen a sponsor for the club, the money is committed and no longer available to the parents.
RB parent Olga Andrulis, whose daughter participates on Math Club, spearheaded the group of parents who eventually funded the club. Andrulis worked through school board meetings to get them to adopt the proposal to allow parents to privately fund clubs. She also got the group of parent-donors together by e-mailing them and organizing a meeting place.
All the parents in the group donated money, though some donated more than others.  The core of the group each came up with two hundred dollars a piece, while others donated what they could. However, when the effort initially ended up short by $1500, three parents who had already donated stepped up and gave another five hundred dollars.
Andrulis said, "There are plans [to fundraise] next year and for the long-term."
One alternative that has arisen to private funding of clubs is to institute a "pay to play" option for club participates.  The school board created a similar policy for athletics this year.
Andrulis is already getting organized for 2012-2013.
---
" She said, "We will continue to lobby for keeping [Math Club] pay to play, and we have every intention of early fundraising next year.""
– RB parent Olga Andrulis
---