O'Rourke's Ireland trip a unique experience for students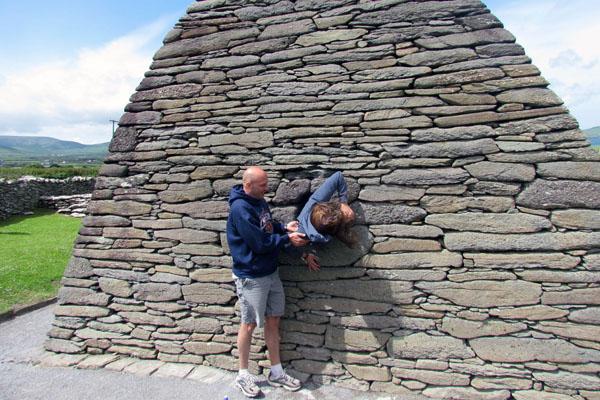 "An Irish Cultural Adventure" has taken place at RB for four years. English teacher Dan O'Rourke, who is the organizer of the activity, has done the trip nine times now, including five years at Villanova High School. The trip is normally during the summer around the last two weeks of June.  O'Rourke's plan for the trip this year is to be from June 18th to the 29th.
Some places students might experience include Dingle, where they will stay for two days and hang out with Fungi the dolphin. They will experience 4000-year-old bee huts while enjoying the absolutely beautiful landscape Ireland has to offer. Then, the adventurers will travel to Galway where they can see what it could be like to study abroad in Ireland at the National University of Ireland in Galway. After this the kids would set sail for the Aran Island, no more than forty minutes away by ferry. O'Rourke will keep the students on the island for two days where their only means of transportation is bicycle riding.  The island features 300 foot cliffs and a wormhole – a natural wonder.
"Students get to witness a culture first-hand," said O'Rourke.
The trip also includes such stops as Westport, where students will climb a mountain for charity, and Sligo where poet William Butler Yeats lived and Bram Stroker found inspiration for Dracula. After Westport, students will visit Belfast in Northern Ireland.  Students will spend their last day in Dublin, one of the largest cities in Ireland, before they return home.
"[Due to this trip, students] do not just look at a place on the surface," said O'Rourke.
This trip started through O'Rourke when he was in college and a professor took him along with other classmates to visit Ireland over Spring Break. He was taking an Irish literature class, which eventually led to his taking of students to Ireland to gain the same experience.