Von Stueben Day: History of a parade
Hang on for a minute...we're trying to find some more stories you might like.

On Saturday, September 8, marching band and German language students took part in the annual Von Steuben Day Parade. The German-American Steuben Parade is annual parade that takes place every third Saturday in September and is held in New York, Philadelphia, and Chicago.The Parade was founded in 1957 by German-American immigrants who, as part of the largest ethnic group in U.S., wanted to keep the traditions of their homeland alive. The parade is named after Friedrich Wilhelm Ludholf Gerhard Augustin von Steuben, who was born in Magdeburg, Prussia in the year 1730. He eventually became an officer in the Prussian Army at a young age, being a member of the infantry. Due to excellent service he was commended to serve at Frederick the Great's headquarters. Von Steuben would use knowledge gained in the Prussian military service to join the Continental army in America. 1777 marked the year he emigrated US with help of Benjamin Franklin and reported to Washington at Valley Forge and was commissioned to train the troops. And under his training, the army became successful in fighting the British. Today Von Steuben is regarded as one of the most important German-Americans, and his training young American troops made victory against the British possible. After the war he resettled in New York City where he died in 1794.
The first parade was held in the Ridgewood section of Queens, which was where many German immigrants lived. This year marked the 48th annual Parade in which German students travel in either the colors of Germany (black, red, gold) or some article of German clothing and the band wears their marching band uniforms. The parade begins every year at 2:00 and starts at 4000 N. Lincoln Avenue at the intersection with Irving Park Road. The band marched north on Lincoln to Wilson Avenue, continuing north on Western and end in the festival area at Lincoln Square. Once the parade was over the band members were allowed to go off to get lunch and enjoy the festivities.
Since the band became involved with the event, relationships between RB and organizations behind Von Steuben Day have become closer.
Music teacher James Baum said, "The German Society sent out invitations for the first couple of years, but now that we've done it so much, they send out a mailing more personalized to us."
RB has a long history with the event.  "Our performance was our twentieth in the parade," said band and orchestra teacher James Baum.  However, this year marks the first parade that long-time band director Kevin McOlgan is not attending.  McOlgan retired at the end of the 2012-13 school year.
About the Contributors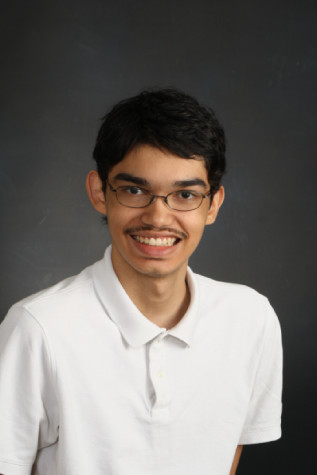 Cameron Bolton, Staff Reporter

Cameron is a returning member to Clarion this year. He loves reading and writing, in addition to watching movies and TV shows.  He has been apart of several  activities at RB, such as the band, choir, NHS, Day of Service, speech team, and the school theatre productions. Cameron can be reached at [email protected].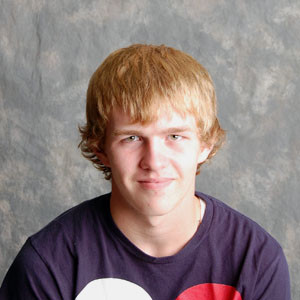 Jeremy Baartman, staff reporter

Jeremy Baartman is a pokemon master from the Kanto region. One day when he was out training with his faithful pokemon Charizard. He was shocked when Charizard suddenly started giving him orders and threw a pokeball at him and captured Jeremy. When Jeremy woke up he found himself at a place called Riverside Brookfield H.S. Ahe he joined something called clarion.(thinking it was somehow a legendary pokemon)!
He also is a very skilled swimmer and tennis player. He plays four instruments (guitar, drums, piano, bass clarinet). He loves everything to do with professional sports. Espically the Chicago Bulls. Which you can read in his blog, THE RED LINE.