Music in the Hall? It's that bad.
What would you put on YOUR hallway playlist?
Hannah Pecis and McKenna Powers
Hang on for a minute...we're trying to find some more stories you might like.

Hallway music is something we all have to deal with. Somedays we love it and other days we hate it.
Are we the only ones sick of hearing the same thing over and over? Do you feel like there should be a more diverse playlist, that can please everyone's musical needs? Though we do understand that not everyone's music choice is school appropriate, variety is important.
What if each student was able to have his or her own dream playlist? What if you, the listener, got to pick out the perfect song before each class period? You could start your day with the perfect get up and go song and end it with a bang. Here are two playlists put together based on not only music tastes, but also what we would enjoy hearing before every class period.
Since it is the "season to be jolly," our lists feature a little bit of holiday music too.
Zach's Dream Playlist
Kiera's Dream Playlist
Though our playlists differ, we still feel that it would be more tolerable than the music that is played now. There should be more variety and a better chance for students to experience new music they've never heard of. After all, who hasn't heard Taylor Swift a thousand times? Better yet that The Killers' song. Or worse, What Does the Fox Say. Should they stop playing those tracks all together? No, but there should be more of a variety.
Do we really want our school to be known for playing these mainstream tracks? Or the school that makes everyone happy?
You be the judge.
About the Contributors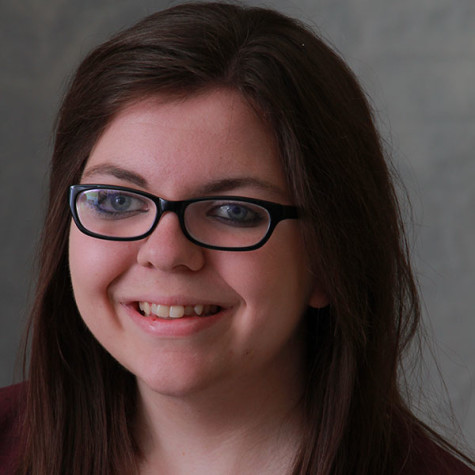 Kiera Donnamario, Public Relations Editor

Traveling through the caverns of planet Zebes, intergalactic bounty hunter Kiera Donnamario fights off the Space Pirates from spreading the deadly space parasites known as Metroids from taking over. She must face against their ultimate controller, Mother Brain, and the guardians Ridley and Kraid. It is her job to exterminate the entire species, under the orders of the Galactic Federation. However, a single baby who believes she is its' mother is saved, she returns home sucessful, this time. 
In school, Kiera is involved in things like the RBHS Color Guard and Model United Nations. She's a college bound senior now with her sights set on the future, which is looking bright. She is reprising her role as the Public Relations Editor, which puts her in charge of advertisement and social media.
Kiera can be reached at [email protected] with any questions, comments, or concerns.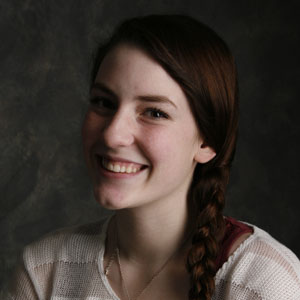 Hannah Pecis, Media Editor

Hannah Pecis is retrning to Clarion for fabulous year three. She can't spell to save her life, so she has been greatly honored to work on a school paper that uses spell check. She enjoys telling pointless stories about inanimate objects. She also enjoys playing Slenderman and having bonfires with her friends.
When she isn't wasting time she is playing golf or badminton, she is also an ever learning photographer. She loves writing and spending endless amounts of time with her friends. Hannah tries to live her life as environmentally friendly as possible, and loves her 3 cats, fish, turtle, frogs, dog and bunny. She is six feet and a quarter inch tall.
She can be reached – just kidding, she is too tall to be reached — but if you would like to contact her email her at [email protected].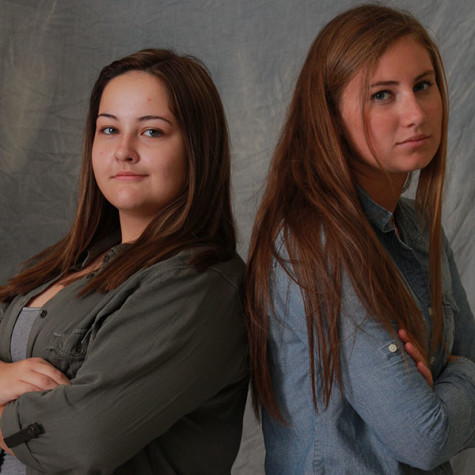 McKenna Powers, Editor-in-Chief

McKenna Powers isn't just a regular fourth year reporter for the Clarion, she's also a behind the scenes spy. Powers captures all of the news, right as it happens, and is able to bring back every single detail back to Clarion, at lightning speed. No one sees her while she's collecting the news, yet she always gets it. How does she do it? The world may never know…
A Senior at Riverside Brookfield High School, Powers plays two sports, including tennis and soccer. She is also involved in National Honors Society and Fishing Club. This year in Clarion, Powers is the Co- Editor in Chief, along with Niko Radicanin. Powers is very excited for another exciting, last year with Clarion!
McKenna Powers can be reached at [email protected]